Flea and Tick Collars are, obviously, for dogs at risk of getting fleas and ticks, but have you ever asked yourself

"HOW DO FLEA COLLARS WORK?"

 or,

"DOES IT WORK?"
A lot of misunderstanding as they believe Anti-Flea Collar is possible to CURE an infestation, but the answer is NO. Anti-Flea Collar is effective at preventing, but not curing. 
The size is adjustable. It should fit snugly around the dog's neck in order to make skin contact and to ensure that your dog cannot remove it.
Generally, you should be able to place two fingers under the collar. Any additional length should be cut off and disposed of. 
Re-check the fit of the collar frequently, especially in growing puppies, to make sure the collar has not become too tight. Collar don't last forever (normally it lasts for 8 continuous months), and the effectiveness will be reduced if the collar gets wet. Remove and replace this Anti-Flea Collar as necessary, and monitor your pet for irritation or hair loss around the neck.
GREAT PROTECTION FOR YOUR DOGS
This Anti-Flea Collar contains flea and tick repellent chemicals that are continuously released from the flea collar and spread over the pet in natural oils of the hair, coat and skin. These flea killing chemicals then adhere to the hair and skin and provide continuous protection.  
 FEATURES:-
Veterinarian-recommended Flea and Tick prevention for dogs

Just one Flea Collar for dogs offer

8 continuous months of protection

Avoid

the hassle of

monthly treatments

No mess, non-greasy and odorless

Kills fleas and ticks through contact.

No biting required

Easy-to-apply collar

can be worn with leash collar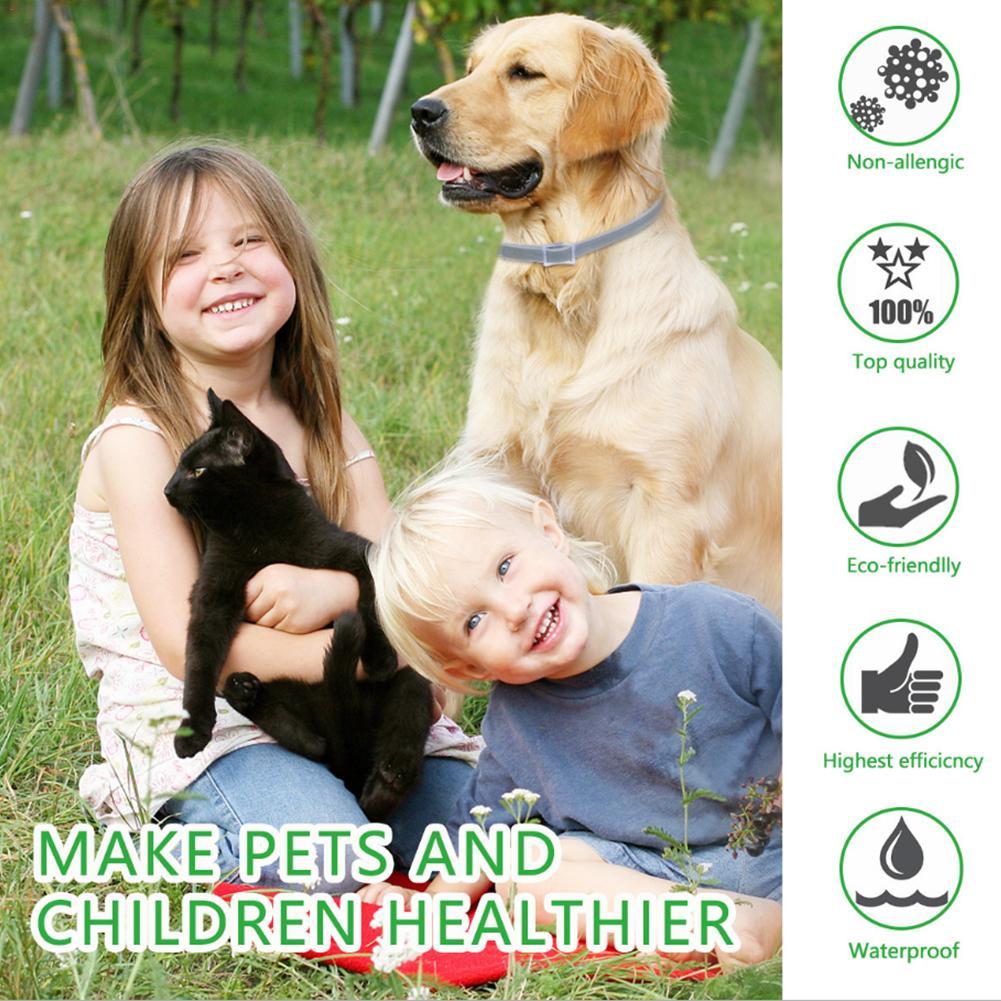 PACKAGE INCLUDED:-



1 x Anti-Flea Collar (25" x 0.39" / 63.5cm x 1cm)