CARSICKNESS? SEASICKNESS? AIRSICKNESS?
With this 

ANTI-MOTION-SICKNESS GLASSES,

 you can enjoy the roadside scenery and buildings with a happy mood, feel at ease to watch mobile phones, play computer, read books and listen to music.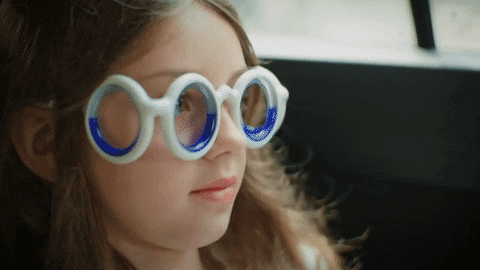 THEORY: The liquid in the frame simulates the angle and move of the eye level, so that the move perceived by the eye will be consistent with the move perceived by the inner ear. Without signal conflict, there will naturally be no move sickness.
SHAKEABLE LIQUID:

A blue liquid that allows the eye to feel an object moving again, slowing the movement of the ear to sense the movement of the object while the eye perceives the object's forbidden nerve.

USAGE:

After 10 to 12 minutes of wearing,

when you stare at a stationary object such as a phone or book, the glasses will re-synchronize the brain with the felt by the inner ear. You can then remove your glasses and enjoy the next journey.
MATERIAL: The whole is made of high quality PC material, safe and non-toxic, durable, with super toughness and antioxidant capacity, you can use it with confidence.Small size, ultra-lightweight, travel can be carried around.
FULL PERFORMANCE: Anti-move sickness, folding and portable, no deformation, magnetic adsorption.The glasses don't have lenses, so you can wear it on the outside of your own glasses.Suitable for adults and children.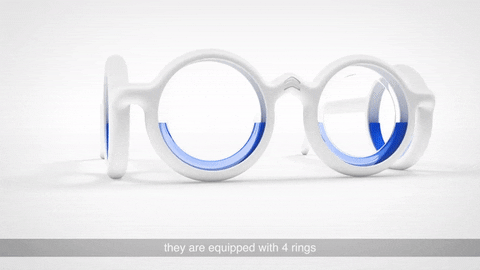 PACKAGE INCLUDED:-
1 x Anti-Motion Sickness Glasses (Suitable for Adult and Kid)