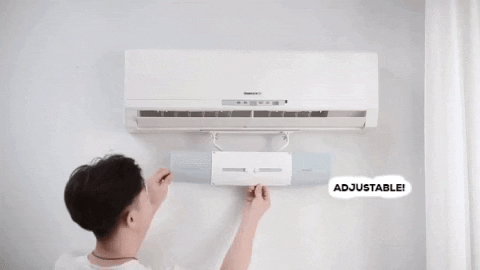 Direct airflow from the air conditioner makes you uncomfortable? The strong airflow makes people nearby feel cold, and people further away feel hot. With Adjustable AC Deflector, it directs cold air to flow evenly and makes the temperature of the entire room balanced. It facilitates better ventilation, making people feel comfortable.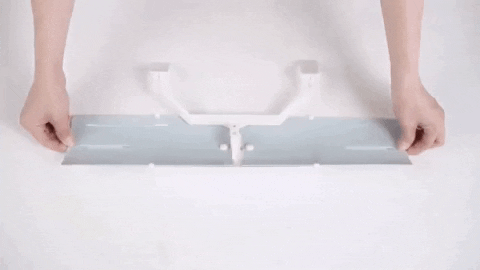 SIMPLE INSTALLATION
​The special design adapter allows anyone to install Adjustable AC Deflector in a short time. No screws and drill holes are needed.
FITS ALL TYPES OF AC
Adjustable AC Deflector fits most types of air-conditioners, including cassette type, suspended type, wall-mounted type, floor-standing type, round diffuser type, wall diffuser type and so on.
FOR BOTH WINTER & SUMMER
Not only for summer, but Adjustable AC Deflector is also applicable in winter for directing hot air to the entire room. 
LIGHTWEIGHT
Adjustable AC Deflector is perfect for line-type units as it is light in weight so that it would not harm the air conditioners' louvers.
Package Includes:
1 x Adjustable AC Deflector