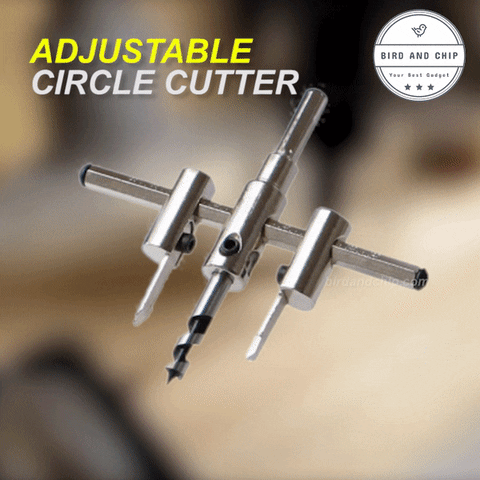 This Adjustable Circle Cutter is designed for Professional Use. The Heavy Duty Standard Circle Cutter will make circles from 1 inch to 6 inches in diameter. 
It can be used to cut Plywood, Hardwood, Laminates, Composite Boards, Gypsum Board, Plastic, Rubber and many other materials.
It made of Tempered Steel Body with High-Speed Steel Cutting Blade. The Tempered Steel Body features marked graduations on the beam for fast measurement and application.
The High-Speed Steel Cutting Blade adjusts to accommodate the thickness of your material. Good wear resistance and durability. 
PACKAGE INCLUDED:-
1 x Adjustable Circle Cutter (4.72 inch / 120 mm), Or

1 x Adjustable Circle Cutter (7.87 inch / 200 mm), Or

1 x Adjustable Circle Cutter (11.81 inch / 300 mm)