Need a helping hand to lift & position heavy furniture?
The air Pump Pad will provide you with up to 440lbs / 200KG of Strength!

The Air Pump Pad is an essential when positioning & moving heavy household objects, such when you're installing or repairing doors & window, or simply just wanted to lift up the heavy stove to clean the floor!
The strong, durable & elastic thick rubber material of the Air Pump Pad is able to withstand up to 440lbs / 200KG of weight when inflated! just slip & fit it in underneath or in between narrow spaces & inflate it, you will be surprise how strong it really is!
The Air Pump Pad is extremely useful when you need a helping hand to lift up heavy furniture, all you need to do is slip and inflate. Once it reached your desire height, place a solid base on the bottom & remove the Air Pump Pad. Now you can lift the furniture with ease! 
The Air Pump Pad comes with an easy to use ball pump, just squeeze and you will get a strong pad of gas! Finished moving? Just twist & release the gas to deflate the Air Pump Pad for easy storage!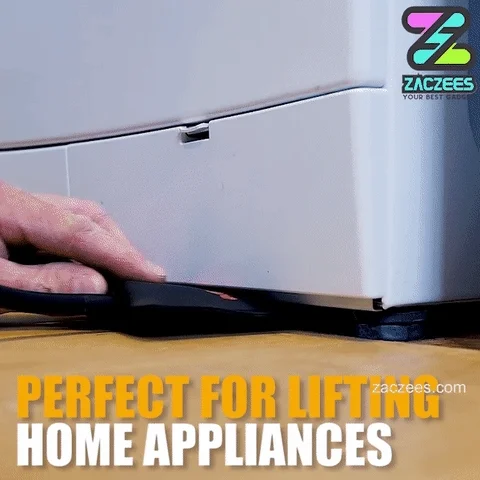 FEATURES-:
Slip into Narrow Spaces & Expand Easily
Made from Strong & Durable Thick Rubber
Withstand Up to 440lbs / 200KG
Suitable As A Gasket When Installing Interior Door, Window & Leveling Furniture / Kitchen Appliances
PACKAGE INCLUDES-: