Is the rainy weather block your side mirror's view? 
The Anti-Fog Film is here to keep you & your sight clear & safe!

The Anti-Fog Film is an easy to apple Water & Fog proof film used mainly for vehicle's side mirror and many other purpose! All You need to do is apply, paste & peel! 
The Anti-Fog Film consist of three layers, the first is an protective layers that keep it safe from scratch & tear; The second layer is a hardened glass layer ensuring a flat & reflective surface; The third layer is the nano coating layer that stop water droplets from forming on the surface!
The Anti-Fog Film also spreads out light beam equally, keeping your vision clear from intensive glares & direct reflection. Don't worry about getting blinded from random glares on the road ever again!
FEATURES-:
Water & Fog Proof
Scratch Proof
Anti-Reflective & Anti-Glare
HD Reflection
Easy to Apply
Long-lasting Effect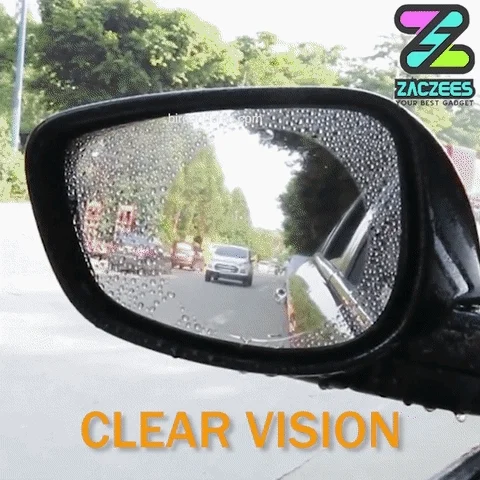 PACKAGE INCLUDES-:
1 x Pair of Anti-Fog Film