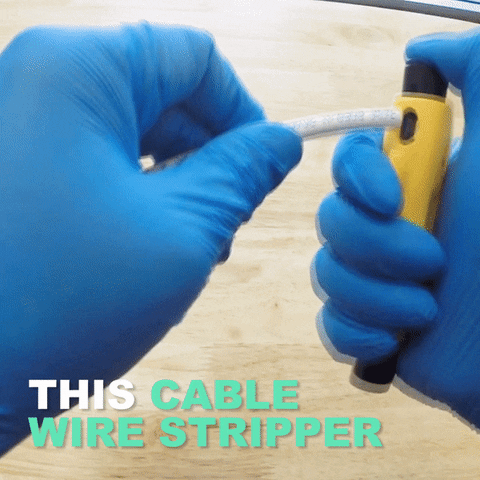 This Cable Stripper is lightweight and compact with the pen shape design. Speedy coax stripper is perfect for quickly and comfortably stripping many types of cable. It features both convenience and efficiency to the cable cores.
HOW TO USE:
Push the button of the stripper to open stripping hole. Insert the coaxial cable in the required hole, in the direction marked on the unit.

Release the push button. Rotate the stripper 3-5 times till the cable's insulations is cut.
Push the stripper's button and take out the cable.
Remove the inner insulation and jacket.
It is suitable for CAT5 CAT6 Coax RG6/RG59/RG7/RG11 Quality Pliers Stripping Tool.
Features:
Light weight, compact stripper, simple to operate.
The stripping length is preset to 6.35mm(0.25").
Strips coax cables: such as RG6, RG59, RG7 & RG11, almost 100 types of cables.
Strips data cables: Cat5/6 (use RG7 & RG11 side).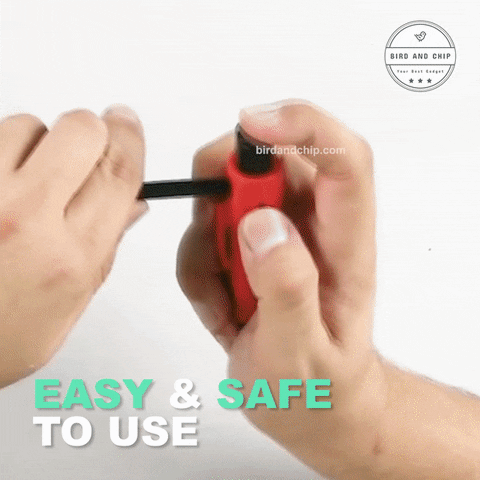 PACKAGE INCLUDED:-
1 x Automatic Coaxial Cable Wire Stripper