The Gentleman's Choice of beard comb
Designed for Long & Short Beards, Mustaches and Hair, a single piece of BlueZOO™ Beard Comb in your pocket is enough to let you look fresh and neat anytime, anywhere.
Groom, Slide & Admire, that is how you use the classy BlueZOO™ Beard Comb. With the Dual Slides Coarse Teeth, you'll be able to adapt your Beard into any situation in just a fraction of time. Made to satisfy thicker beard, it is snag-free, static-free & tangle-free.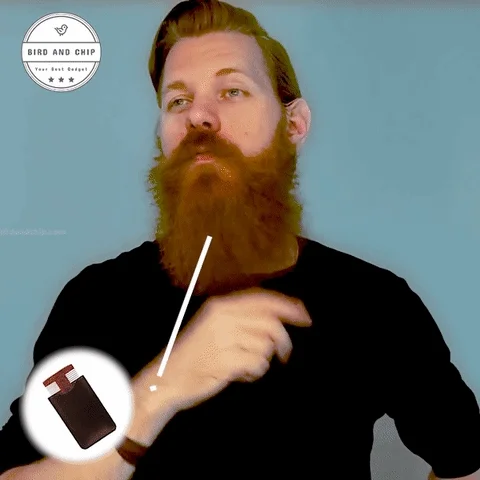 The nature of BlueZOO™ Beard Comb's material, natural black-golden sandalwood, release a natural scent of vanilla, and when it ages, the sandalwood will shows it charming side by become deeper in color.
The BlueZOO™ Beard Comb's Bag is hand stitched to perfection, using High Quality PU Leather, it brings upon an unrivalled sensation & texture on the surface while providing the ultimate protection to the precious BlueZOO™ Beard Comb.
FEATURES-:
Durable

Portable

Snag-free, Static-free, Tangle-free

High Quality PU Leather

Natural Black-Golden Sandalwood
PACKAGE INCLUDES-:
1 x BlueZOO™ Leather Bag

1 x BlueZOO™ Beard Comb