Don't let dirty chain hinder your bike's performance!
Loves mountain rally trips? Bike chain stuck by dirt & stones frequently? Bring the Bike Chain Scrubber along your journey & have your bike maintained on its top form all time!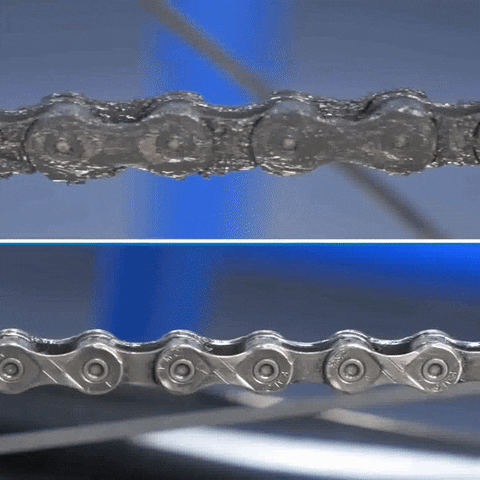 The Bike Chain Scrubber is a portable chain cleaner, designed with multiple-angle brush in its interior for maximum scrubbing & cleaning, ensuring smooth top performance for your bike at all time! Simply put the chain in & spin the pedal, the scrubber will work its magic all around the chain & surprise you with its effectiveness in seconds!
Simply pour in any cleaning liquid & seal the chain within the lids, the brush & gears within the Bike Chain Scrubber will scrub & splash even the tiniest bits out of the chain, leaving the residue trapped in the scrubber.


HOW TO USE-:
Open the lid first, pour in diesel or gasoline, then put the chain in, close the lid & turn the chain until the chain is clean!
Drain the diesel oil, add a little detergent to the water, & wash the chain again. After washing, dry the chain with a dry cloth, This time, the chain is as clean as a necklace!
Don't forget to be sure to put oil on the chain, otherwise the chain will rust as usual after a few days.
FEATURES-:
3D Brush Rotation, Multi-angle Cleaning
Portable, Convenient & Efficiency Cleaning
Saves Cleaning Liquid (Diesel Kerosene, etc)
PACKAGE INCLUDES-: