Your cat's eyes, usually clear and bright, are looking a little gooey. BUT, when you notice that she is pawing at them, or rubbing her face against the sofa or on the rug, clearly, something's wrong.
This Borammy™ Pet Eye Drop prevents and lightens stains. If fur is already stained, trim and start with a clean slate. Shake well before using.
Apply a generous amount of solution to a clean, dust-free towel or a cotton swab. Gently rub stained areas, moving away from the eyes. Avoid direct eye contact and abrasive rubbing. Use daily until all build-up of residue is removed. With continuous use fur will stay clean and stain-free!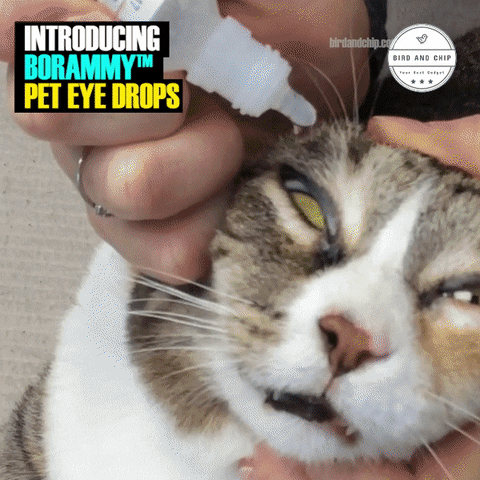 It contains water, plant-based surfactants, and a human-grade preservative. This easy to use product contains no alcohol, phosphates, sulfates, or parabens. It provides gentle, safe, and effective results.
It's specially formulated so it won't burn or sting, and can be used on animals from young to old. It can also be used as part of regular pet care to prevent eye issues.
A healthy cat's eyes should be bright and clear.
Eye problems can bring out another cat entirely, one who paws at his eyes, squints, or blinks excessively. Because eye problems can lead to devastating consequences -- including surgery or blindness.
WORKS GREAT FOR:-
Eye redness

Itchy, irritated eyes

Flushing away dirt and debris

Cleaning discharge around they eye

Provide allergy relief

Daily maintenance to clean and prevent tear stains
3 SIMPLE STEPS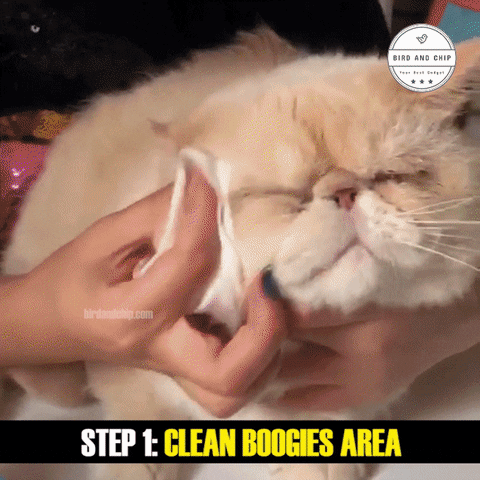 PACKAGE INCLUDED:-
1 x Borammy™ Pet Eye Drop