Make your own funny & realistic pug pastry at home!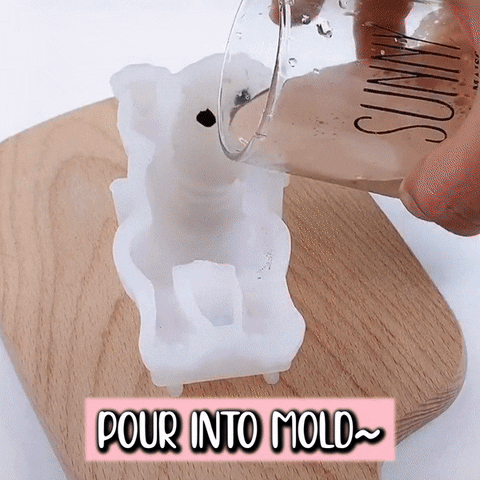 What happen when the love for tasty desserts & cute pugs came across? A extremely funny & realistic Chocolate Pug Mold! Make your own soft pug chocolate at home with this 3D made Chocolate Pug Mold!
The Chocolate Pug Mold is an exciting addition to your pastry mold arsenal, it is perfect to be used as a topping for birthday cakes, muffin & more! It work just like any regular silicone mold, simply have the eyes & nose drawn with chocolate & pour in your pastry ingredients, & you'll find yourself baking / freezing an extremely realistic pug dessert!
The Chocolate Pug Mold is made of 100% FDA approved food-grade silicone, it is able to withstand temperature of -40°F to +446°F (-40℃ to +230℃), it is perfectly safe to be placed in an oven or a freezer!
HOW TO USE-:
Once done mixing the pastry ingredients, melt some chocolate with a pastry bag to draw the dog's eyes, nose, paws & freezing it for at least 10 minutes. Pour the remaining cake material into the mold and smooth the surface of the mold. Keep it in the freezer for at least 8 hours for best result.
FEATURES-:
Attractive & cute pug mold, a special way to decorate cakes, chocolate & many more pastry
Made of 100% FDA approved, non-toxic silicone, BPA-free, environmentally friendly
Safe to be used in oven & freezer within the temperature range of -40°F to +446°F (-40℃ to +230℃)

Flexible, reusable, durable & anti-stick design, extremely easy to use

SPECIFICATIONS-:
Temperature range:  -40°F to +446°F (-40℃ to +230℃)
Size: 4 Inches long (10cm)

Material: Food Grade Silicone
PACKAGE INCLUDES-: