The ultimate sculpting tool kit to craft a masterpiece!

Either you're a professional artist or just started to pick up the sculpting hobby, the Clay Sculpting Kit is surely the must-have tool kit for your next piece of project!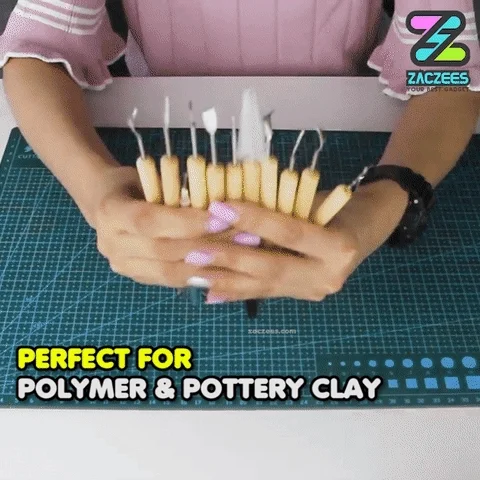 The Clay Sculpting Kit is an 11 piece tool kit that each serves a different & unique purpose, giving you precision & flexibility when designing & sculpting a piece of work.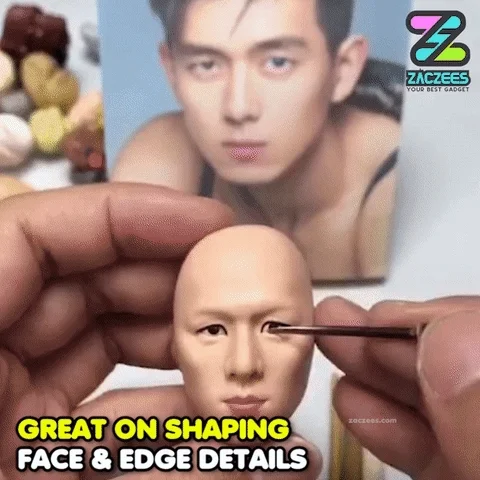 The Clay Sculpting Kit all comes with soft & comfortable handle that keeps your hand from getting tired & sore after a long & focusing day of sculpting! The tool itself is also very durable & solid, lasting for years of use!
The Clay Sculpting Kit is best used for clay, paint foam crafts, wood models, art project sculpting! The 11 pieces of tool can be used to perform various different task, such as brushing, scraping, cleaning, smoothing & shaping, all necessary to create a masterpiece! 
FEATURES-:
Suitable for Home & Professional Use
Soft & Comfortable Handle
Durable & Practical 
11 Different Tool for Flexibility on Design
Great for Clay, Paint, Foam Crafts, Wood Models, Art Projects & Sculpture
Use for Brushing, Scraping, Cleaning, Smoothing, Shaping & Sculpting
PACKAGE INCLUDES-:
1 x 11 Pcs Set Clay Sculpting Kit