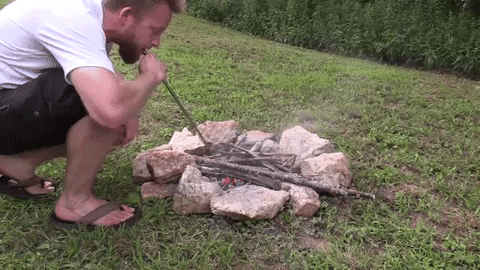 No longer will you have to burn your beard hair off every time you want to go wild and start your own fire without a gallon of gasoline by your side, the Collapsible Fire Tube is made from metal, and feels like a TV antenna. To use it, simply extend it, place the end of it near the sparks sparks/flame your trying to grow, and blow into the other end of it. This process compresses and focuses the extra oxygen into the heart of the fire.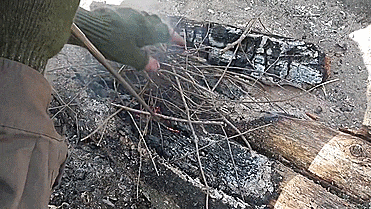 The Collapsible Fire Tube is compact when it is completely folded up, when fully extended, the device measures 20 inches long, and is a pretty small and inexpensive item to throw into your camping gear to use just in case you can't get that fire started.
FEATURES:
Made of 304 stainless steel, lightweight & durable.
Keeps you away from unwanted smokes and fire.
Efficient oxygen supply for starting a fire. 
Fast and easy to works with any fire starter.
Small & compact for your outdoor gear.
PACKAGE INCLUDES: 1 x Collapsible Fire Tube