Are you looking for a toy for your toddlers which have hours for entertainment?
Or to keep them excited for showering? 
This DIY Bathtub Waterslide are worth having, a lot to explore.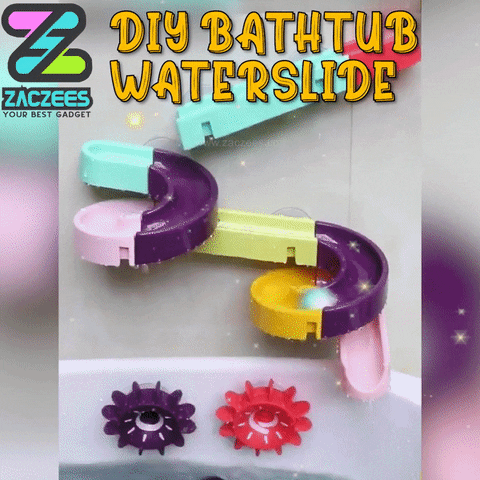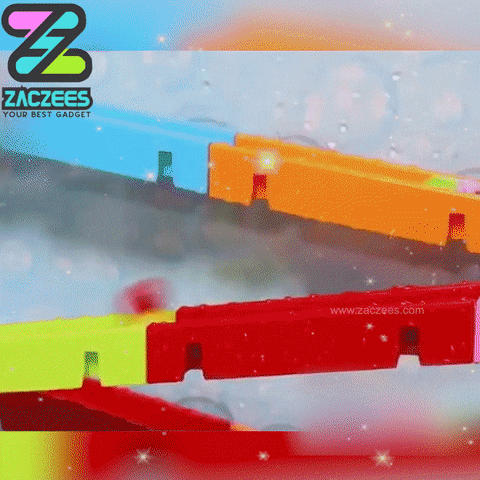 Firstly, they made of non-toxic safe materials without sharp edge, keeping your kids far away from getting hurt during fun bath time.
Secondly, you can build in various way together with your kids by using your creation and imagination. So your toddlers won't get bored of it.
Thirdly, they are not only the bath toy but can use on the glass window and dish washer surface or other smooth surface.
Lastly, they are good to develop kid's creation, imagination, hand-eye coordination, motor skills. Strengthen kid's confidence and patience.
FEATURES
Removable Freely. The bath toy set provides a variety of ways to assemble the building blocks to help children use problem-solving skills to make her or her own waterfall station.
High-quality Materials: This shower toy is made of high-quality materials, non-toxic and without any sharp edges, keeping your child far away from the pleasing water.
Safe to Use: The water polo track is equipped with wheels and balls. Children want to pour water on the track, the wheels can spin or use the ball, and send it to the child along the track, so have more fun in the bath.

Rain Toys for children:

This bath toy kit can be used not only in the bathroom, but also in other smooth surface locations such as glass doors or refrigerator doors. Multiple games will give children more choice and fun.
Bright in Color: The waterfall bathroom toy set is bright in color, which can easily catch children's eyes and different color track combinations, helping children develop their color cognition early.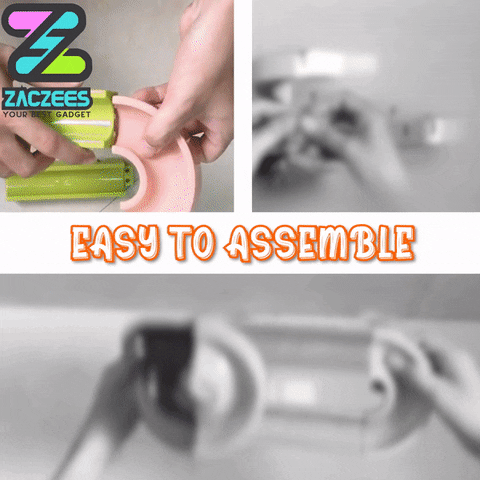 WHY DIY BATHTUB WATERSLIDE? 
Hand-eye Coordination
The child slid the ball down from above the track, their eyes follow the ball's trajectory. This will help your child's eyes and hands to coordinate.
Simple Mechanical Knowledge
As the ball slides from the track through the spinning wheel, The wheels will turn with it. Your baby can see the wheel rotation and sphere slipping motion.
Good Adhesion
Stick it directly on the smooth and flat surface, easy to install.Tracks fit snugly against the wall. It's still strong and sturdy next time.
Flexible Track Effect
DIY kids' tracks they like. Different orbital fragments combined into different effects!
SPECIFICATIONS

Material: Eco-friendly ABS
Suitable for: 18+ months & up to 3 years old
PACKAGE INCLUDED:-
1 x 1 set of DIY Bathtub Waterslide