Always stay focused while driving and keep your hands on current task rather than your excited pup in tow. Your active pooch who loves to climb can be very distracting to a driver. Of course, your dog wants to get your attention by being cute, but he doesn't understand danger possibilities this behavior can bring. 
This Elastic Dog Safety Belt can assist you to communicate to your furry pet that he needs to behave while on travel.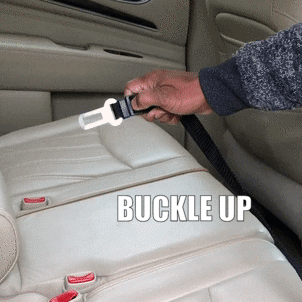 As your pooch doesn't have the same gripping ability as humans, this reliable with the state of the art technology can restrain his movements and help maintain stability inside the car. Its high-class swivel snap and metal buckles made from solid zinc alloy don't loosen over time, which gives your friend a complete security in case of sudden stop or accident. You'll be assured that he won't be thrown off the seat.
As the Elastic Dog Safety Belt has a minimum length of 24" inches and a maximum length of 36" inches, it is perfectly suitable for dogs with any size. Also, whatever the size of your pet is, its soft texture doesn't hurt his skin.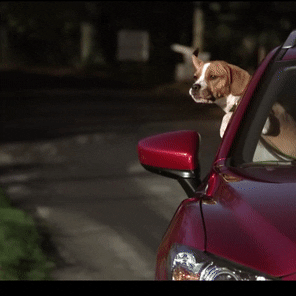 Let your furry travel buddy still enjoy the view and be relaxed while on the go. This pair of black nylon straps can be adjusted to up to 36" inches length so that he can easily shift positions and be comfortable while both of you are on the road.
This dog accessory clip has a standard buckle size design that fits in most of the vehicles. Its sleek design, large size and the adjustable strap make it compatible to almost all the cars and other four wheelers. So, now you don't have to worry about purchasing the vehicle according to your dog's size for his safety.
FEATURES:-
Prevents distractions to ensure safe travel

Keeps dog restrained & secure

Suitable for all size of dogs

Comfortable & adjustable straps

Fits almost all car model
PACKAGE INCLUDES:-
1 x Elastic Dog Safety Belt