ARE YOU STILL BRUSHING YOUR DOG's TEETH VIA TRADITIONAL WAY?
Dogs will dislike the traditional tooth brushing method.
When we use the traditional method for brushing dogs' teeth, dogs usually stay away. Because the ordinary toothbrush will bring a terrible experience to the dog, with little effort but no effect, and with great effort, the dog's gums will be injured.

The Dog Toothbrush is a brilliant innovative product that take care the oral health of your beloved pet, satisfying most of your puppy's need with just a single toy!
The Dog Toothbrush is specially designed into a bone shape that attracts the attention of your pups naturally by alerting their chewing instinct! The toy to perfect for puppy their are craving to grind their teeth & adult dogs to chew when bored, meanwhile cleaning its teeth!
DID YOU KNOW?
According to the American Veterinary Medical Association, 83% of dogs have oral health problems by the age of 3. That's not surprising — gums and teeth are a breeding ground for bacteria. Over time, this can lead to bad breath, receding gums, significant pain, and tooth loss. But it gets worse.
Worry that your pups might get too excited & hurt itself? Fear not as the Dog ToothBrush is made from soft silicone material that will not injure the dog's gums! It also contains soft spikes directed in multiple angle for scrub off tartar & stuck bits all around it's mouth!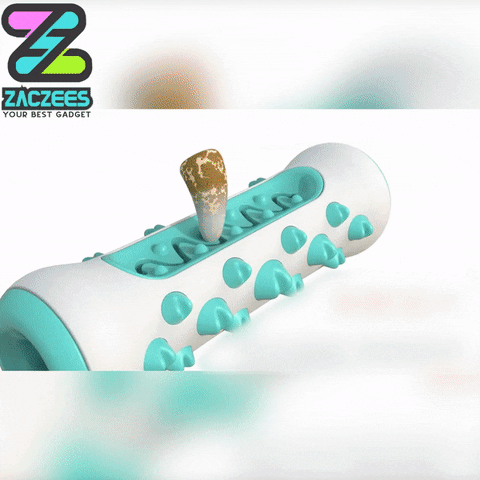 For maximum oral health protection, you may also apply toothpaste into the Dog ToothBrush by just squeeze into the top hole of it! Gifting your beloved dog a Dog ToothBrush is just like hitting two bird with a single stone!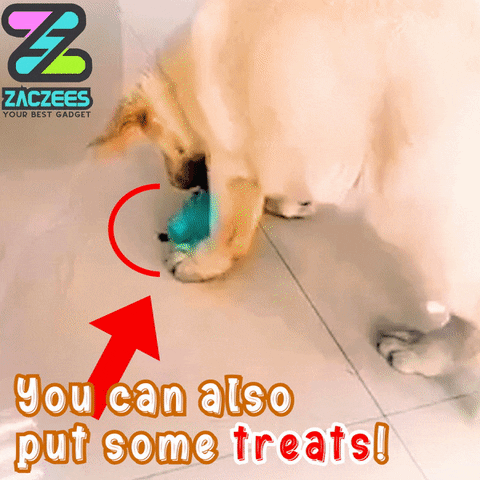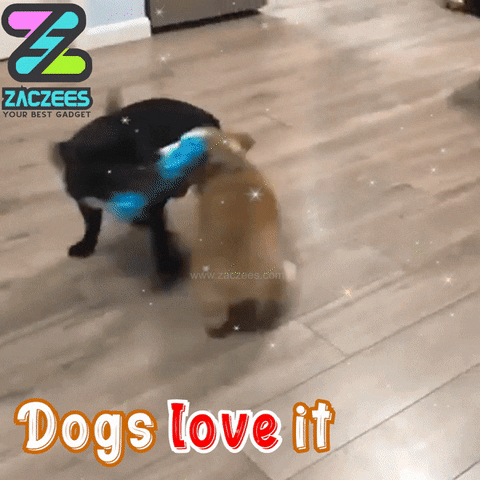 FEAETURES-:
Bone Design Attracts Dog Naturally
Suitable for Teeth Grinding, Chewing & Teeth Cleaning
Cleans Dog's Teeth 360° Thoroughly
Contains Toothpaste Hole for Better Teeth Cleaning
Soft Silicone Material, Safe & Does Not Hurt Dog's Gums
Multiple Angle Spikes Ensuring Deep Oral Cleaning
Great as a Gift for Dogs or Pets Lover
PACKAGE INCLUDES-: