Non-Contact Voltage Sensor, Freely Detecting Indoor Wiring and Wiring Tracking. Is Safe and Quick.
Distinguish Live Wire and Neutral Wire from Complex Wires. It uses sound and light. (8 LED lights / 3 Colors ,Automatic identification of high/medium/low voltage)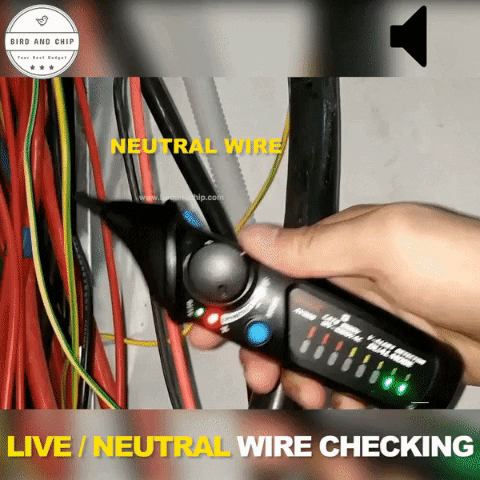 Build in LED Flashlight is convenient for operation in low light environment.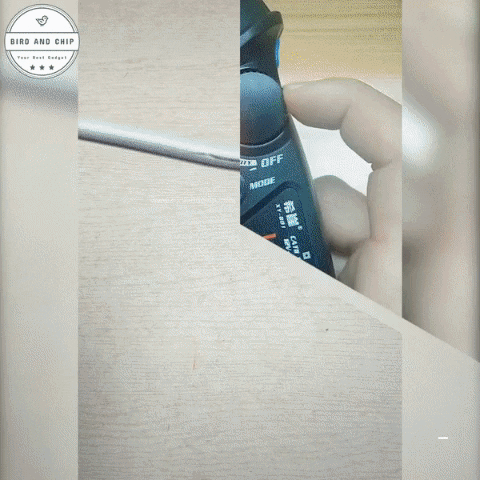 FEATURES:
Non-contact and pen shaped design, convenient to operate and carry.
Dual mode operation

(Manual mode and Automatic mode). 

Self-checking function.
Alarm mode: Sound and light. (8 LED lights / 3 Colors ,Automatic identification of high/medium/low voltage).

Sensitivity adjustable

. (The sensitivity of the product can be arbitrarily adjusted according to the needs of the scene.)
Live/Neutral wire distinction.
Live Wire Breakpoints Locate (Continuity check).
Convenient LED spotlight design Convenient for detection in low light environments.
Battery low voltage reminder
PACKAGE INCLUDED:

1x Non-Contact Voltage Detector Tester