Applying edge band on table, cabinet or other furniture is considered the last step before you complete your project, and you might not want to mess it up. Trimming the edge band with pen knives is dangerous and you might not get the perfect outcome. Introducing the Edge Banding Trimmer, the professional tool specially designed to trim off the edge band, consist of two knives, one for straight cut and the other for tapering cut.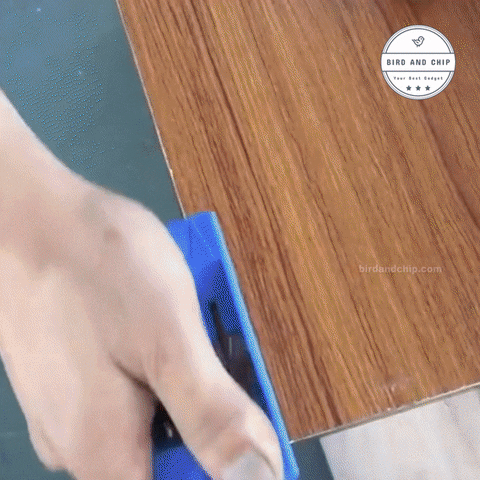 The main frames are made from PVC material, it's solid and lasting. The Edge Banding Trimmer are mainly used to trim edge banding made of these material: flexible melamine paper, veneer, plastic, PVC etc.

It fits for edge banding thickness below 0.6mm, width between 15-40mm. There is a wide application for this trimming set, suitable for panel type furniture, cabinet making, decoration and other industries, really an essential tool for woodworking.

PACKAGE INCLUDED
1 x Edge Banding Trimmer, or

1 x Tail Trimmer, or

1 set of Edge Banding Trimmer + Tail Trimmer