Wonder why you need to pay for a high cost to replace your Motorcycle Tire when it punctured? Trying to push your motorcycle with a flat tire? It WILL damage the Motorcycle Inner Tube and perhaps, the Tire, if you are riding on a tubeless tires. Worst case scenario, the Rim will be affected and it will cost you a fortune!
To push your motorcycle to the nearest workshop with no hassle and no extra damage to your Tire? We can HELP you. Bring along an Emergency Tire Tool. It can assist you when your tire is flat!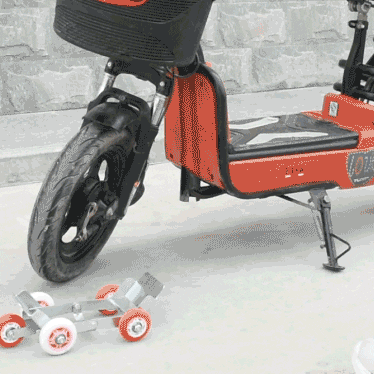 You can still ride on your motorcycle if the affected tire is at the front. The 4-rollers are strong enough to support. With an additional roller at the front, it helps to maneuver the motorcycle easily.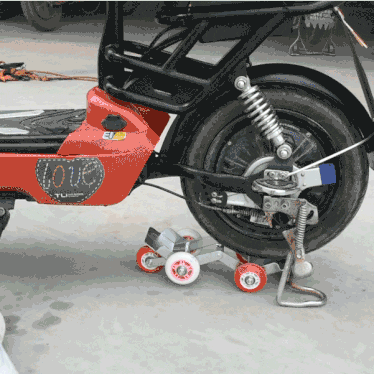 You will need to push your Motorcycle if the affected tire is at the back. 
FEATURES:
Light Weight: The weight of this item is merely 1kg.  
Easy to Store: It is foldable and portable. Easy to carry and easy to store.
Strong and Durable: It can withhold the weight of a Motorcycle. The maximum width of the tire is 10cm.
Easy to Maneuver: With this, you can move your Motorcycle easily. You don't need to ask for help, anymore.
PACKAGE INCLUDES: 1 x Emergency Tire Tool (Color of the Wheels may vary)