MAKES YOUR VEHICLE SOUND
LIKE A TURBO VEHICLE!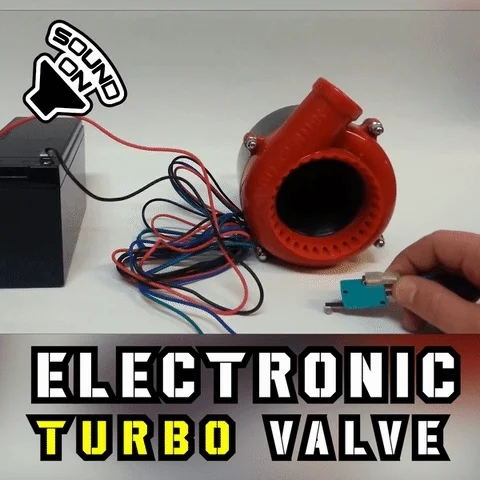 Wants to experience the Turbo sound in your vehicle without the installation of turbo? Now you can with the Turbo Blowoff Sound!
The Turbo Blowoff Sound is to simulate the dump value sound. You don't have to cash out on a turbo kit and you will have all the sounds and style of a turbo. Get your vehicle with turbo sound now! 
INSTALLATION INSTRUCTION:-
Wired red wire to positive battery terminal

Wired black wire to negative terminal

Fed switch wires (blue and green) through fire wall to accelerator pedal

Attached micro switch to accelerator pedal

Connected switch to the normally closed terminal and earth terminal on micro switch

Push accelerator fully in, when releasing the speaker makes dump valve sound
FEATURES:-
Simulate the Dump Value Sound - Experience the Turbo Sound Without Expensive Cost!

Easy Installation - No Need for Any Complex Operation.

Mini Size, Lightweight and Easy to Carry.

Widely Use, Universal for Most Cars in Market.
PACKAGE INCLUDES:-
1 x Turbo Blowoff Sound