is your child still afraid of water? 
Here's the suit your kid needed to learn swimming!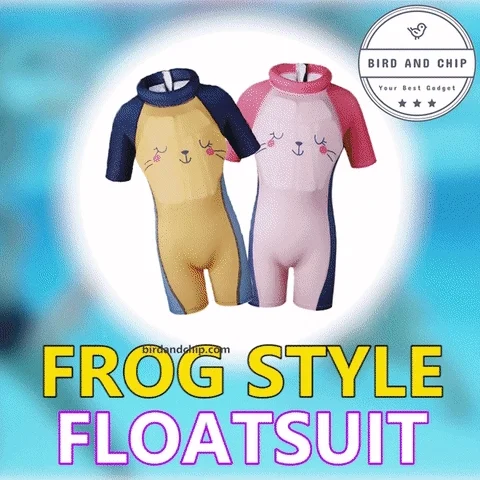 The Frog Style Suit is a floating training swimsuit designed for children beginner! It assist your children to float on water so that they can learn swimming more effectively!

It have an Ergonomic Design stuffed with Bouyancy Cotton on the Neck, Chest & Back. The suit is made with Strong & Soft Fabric Material for maximum performance & comforts.

The Frog Style Suit's floating pad is easy to dry as it can be removed from the suit with just a pull. Your children will definitely loves this suit!

FEATURES-:
Strong & Soft Fabric Material

Easy to 

Wear & D

ry 

Bouyancy Cotton on Neck, Chest & Back
PACKAGE INCLUDES-:
1 x Frog Style Suit