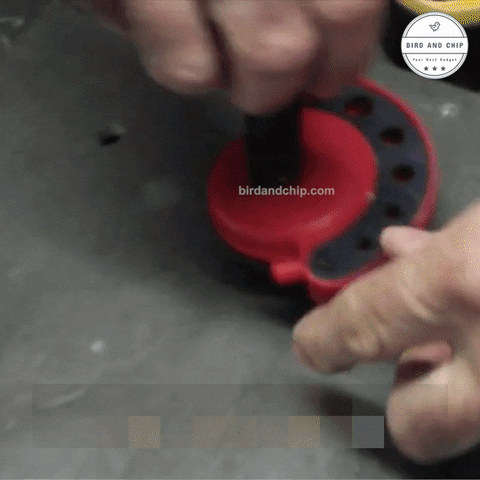 FEATURES
GLASS HOLE DRILL BIT LOCATOR: Attaches to most tiles surface by means of its lever-operated vacuum base Apply action when used in positioning drill glass tile.
DIAMETERS SIZE: Vacuum base guide, diameters it feature drill diameters 4, 5, 6, 7, 8, 10 and 12mm.
ADJUSTABLE POSITION: Adjustable hole saw drill guide jig fixture with suction base. Fix the guide using the suction base exactly where you want to drill the hole.
SOLVE DRAINAGE PROBLEMS: Drilling horizontally in tiled wall or vertically in floors is much easier with this guide When using more water effects, on both sides of the respectively two drain
WIDE APPLICATION: It is designed for drilling glass, ceramic tiles, marble and slate.marble and slate Diamond Porcelain or any moot surface.The diamond core drills will give a perfect cut each time.
\
SPECIFICATIONS
Material: Hard alloy
Weight: 104g
Size: 4/5/6/7/8/10/12mm
Suit for 4mm,5mm,6mm,7mm,8mm,10mm,12mm drill bits
Overall Size: Approx. 9.6cm x 8.1cm/ 3.8" x 3.2"