Want to decorate your AQUARIUM?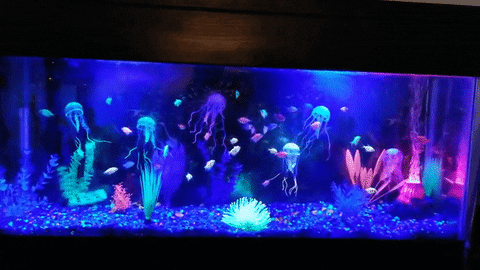 This is an IDEAL DECORATION for your aquarium - Glowing Sea Urchin. Now with 6 colors available!
It is a beautiful and life-like artificial coral sea urchin ideal for decorating your fish tank or aquarium.
Weighted ceramic anchor base to keep the sea urchin firmly in place.
Made of Eco-friendly silicone material, nontoxic, odorless and durable. Cause harmful to your fish.
PACKAGE INCLUDED:-
1 x Glowing Sea Urchin of Signature Purple, OR

1 x Glowing Sea Urchin of Blue, OR

1 x Glowing Sea Urchin of Green, OR

1 x Glowing Sea Urchin of Yellow, OR

1 x Glowing Sea Urchin of Red, OR

1 x Glowing Sea Urchin of Orange