Is your little baby angel building bad biting habits? The Hand Pacifier will be able to correct the bad habits!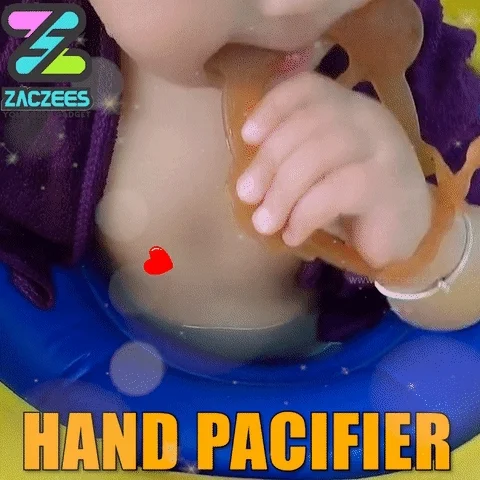 The Hand Pacifier is a rubber biting toy that will eliminate any bad biting habits that your beloved newborn are developing! It corrects & teaches proper habits by giving an substitute toy to chew on!
The Hand Pacifier comes with a handy bandage that holds on comfortably on your toddler's hand & fully covers the finger where they will usually bite on! The soft & elastic Hand Pacifier ensure your baby to feel comfortable & unrestricted when wearing!
It is made out of safety food grade soft silicone that are tested to be safe even when boiled, so feel free to sanitize it in boiling water to clean off any bacteria without worrying toxic accidentally released the heat!
The Hand Pacifier have an unique design that doesn't hurt the rapidly growing teeth of toddlers, meanwhile scrubbing off any leftover of food hidden behind or within the gums! Is is suitable for toddlers that are over 3 months old.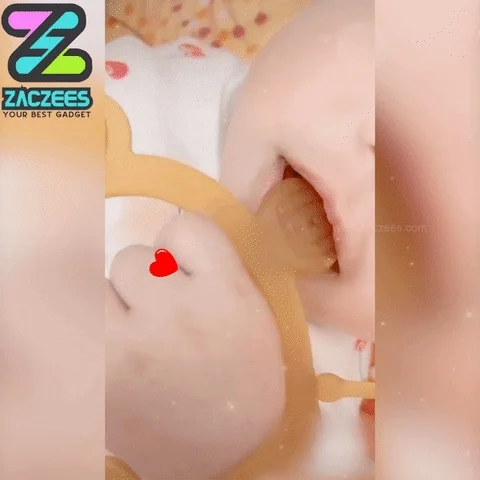 FEATURES-:
Correct Toddler Finger / Hand Biting Habits
Made of Food Grade Soft Silicone
Safe to be Sanitized In Boiling Water
Designed to be Chewed Comfortably by Toddler
Suitable for Toddler Over 3 Months Old
PACKAGE INCLUDES-: