Customize your own luminous fishing equipment!
Bring your fishing game to the next level with the Luminous Fishing Lure Mixer by bringing shiny glowing effect to all your fishing equipment! You'll surely be amazed by its luminous effect!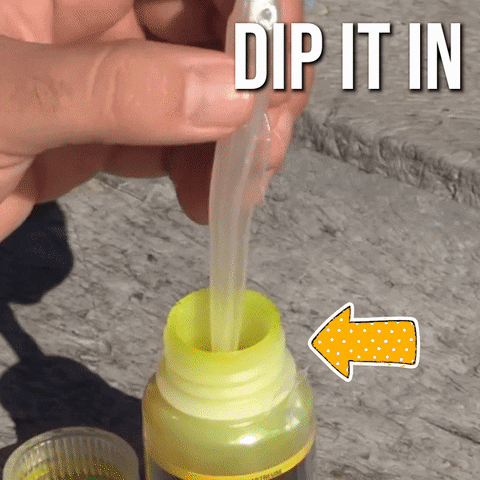 The Luminous Fishing Lure Mixer is a mixing powder formulated with luminous chemical compound, it absorbs sunlight / UV light energy & releases bright lights of selected colors during the night! The chemical compound is non-toxic, non-radioactive, eco-friendly & waterproof, making it perfect to be used on fishing tackle, fishing bait & even fishing hook!
Simply mix the Luminous Fishing Lure Mixer with glue or water at the ratio of 1:15 to create a glowing solution that can be applied to any surface, follow the instruction below & you'll be able to customize virtually ANY equipment you wish!

HOW TO USE-:
Prepare 5oz / 150ml of room temperature water or glue
Mix the Luminous Fishing Lure Mixer (10g) & stir well for 5 minutes
Rest the mixture for at least 30 minutes
Apply a thin layer of mixture on any surface & allow it to rest for 30 minutes under sunlight / UV light
Done!
FEATURES-:
Made of non-toxic, Non-radioactive & eco-friendly chemical compound
Safe to be used of any surface
Waterproof & dustproof after applying on surface
Up to 13 colors to choose, can be mixed with various different color
Effect last up to 3 months, brightness can be recharged under sufficient exposure of sunlight / UV light
PACKAGE INCLUDES-:
1 x Luminous Fishing Lure Mixer (10g)