Experience the lilting music boosted by the Magnetic Sound Hole Pickup! 

Enhance the treble & emotion of your beloved string instrument by plugging in the Magnetic Sound Hole Pickup!
The Magnetic Sound Hole Pickup works by detecting vibrating sound wave through its 12-hole magnetic transducer, combined with its built-in toner & volume adjuster, you will surely be able to enjoy an accurate & crystal clear sound through the amplifier.
There is no need to drill or potentially damage your guitar to install this awesome pickup, it comes with 2 adhesive that fits perfectly for steel string guitar sized from 38" to 41". It is also completely plug & play as it is powered directly though the output cable that connects to your loudspeaker box / amplifier!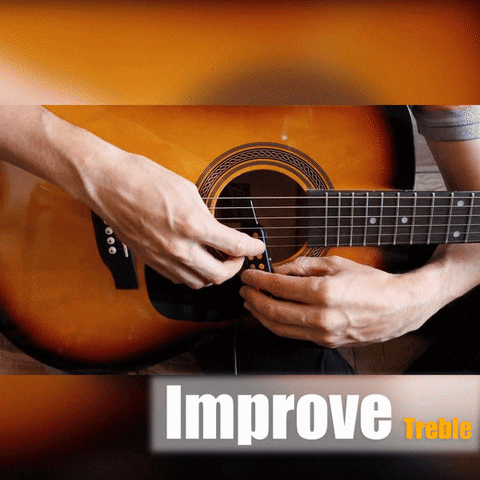 SPECIFICATIONS-:
Cable Length: 9.8ft / 3 Meter
Output: 6.5mm Mono Straight Plug
Powered Directly From Output Cable (Loudspeaker Box / Amplifier)
FEATURES-:
Adjustable Volume & Tone
Suitable for Rehearsals Large-scale Stage Performance
Strong Adhesive Tapes, Do Not Leave Residue
Do Not Need Batteries
Usable For Electric Guitar, Electric Acoustic Guitar, Classical Guitar & More (38" to 41" Guitars With Steel String)
PACKAGE INCLUDES-:
1 x Magnetic Sound Hole Pickup
1 x Connection Cable