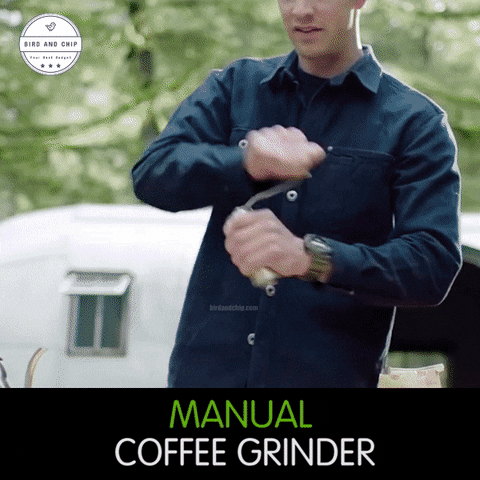 Are you looking for a thoughtful gift for that coffee connoisseur in your life?
This Manual Coffee Grinder features a rust-resistant, heavy-duty handle and sleek body with a coffee viewing window. 
Besides, it also features better handling than other coffee grinder. Just turn the knob clockwise so you can reach the perfect size for your coffee drink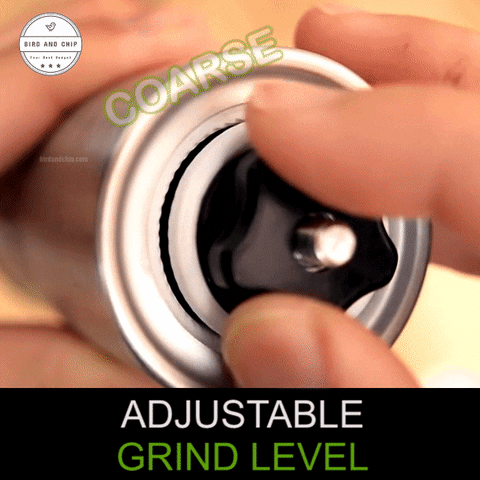 FEATURES 
Multifunctional Manual Coffee Grinder
Our manual coffee grinder has built-in adjustable grind selector, which ensures you have precision control over the coarseness of coffee beans and your pour over, drip, chemex, cold brew, french press, percolator, aeropress, turkish, espresso, keurig k Cup, etc.
No Batteries or Power Required
Manual coffee grinder

does not require battery or power to work

. It is much light-weighted, so you can easily put it in your handbag or backpack to carry with and travel around, home or travel, enjoying a favorite coffee time any time or any place.
Perfect Gift for Friends
If you are looking for a gift for friends or family who love coffee, this Manual Coffee Grinder is your one-of-a-kind, unforgettable present.

Whether it is for Birthday, Christmas or Valentine's Day , you can send it, as a gift, with great confidence.
Why Choose Our Manual Coffee Grinding?
Easy to Disassemble for Cleaning
This manual coffee grinder is

easy to disassemble for cleaning.

Plus, After washing, please dry it well before reassembling the parts.

You can reassemble the coffee grinder according to the picture.
90% Noise Reduction
The coffee grinder has an easy-to-connect, mechanical Crank handle with burr grinder, which means that you can mill grind effortlessly without power cords or batteries and therefore has a 90% noise reduction.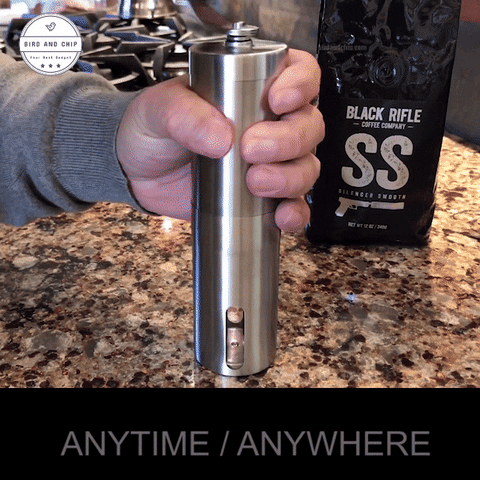 Environmentally friendly design: No Batteries or Power Required
Better taste: Manual grinding does not heat beans like an electric grinder
Easy Cleaning: Use a simple soft brush to clean all the parts
Portable: Carry it on Boats, Airplanes, Backpacking, and Camping Trips, you enjoyed favorite coffee time any time or any place.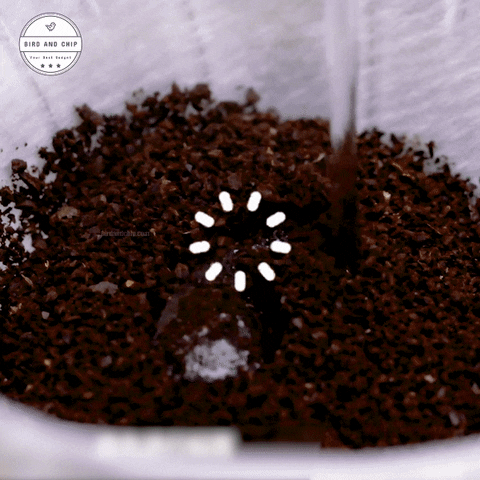 SPECIFICATIONS 
Material: Stainless steel
Type: Manual
Size:

7.4inches 

Capacity: 300g

WARM TIPS 
Please clean the grinder with brush or rag, but NEVER do it with bare hands to prevent injury;

Remember to dry it well before reassemble the parts into a whole;

Please avoid empty grinding, working or it will damage the ceramic & grinder;

Do not spin counter clockwise, for ceramic burr may get damaged.
PACKAGE INCLUDED:-
1 x Manual Coffee Grinder