Portable Muscle Puncher For Maximum Muscle Relief!
Cooling down the muscle after an intense work out session is as important as the exercise itself, & here is where the Mini Massage Gun can save your day & efforts!
The Mini Massage Gun uses super strong vibration or punches, that relaxes your Myofascial muscles, effectively relieves muscle fatigue, stiffness & soreness, improving the slimming result drastically!
The Mini Massage Gun comes with built-in press feedback system & a high capacity battery. It is operated according to the pressure you applied on its handle, making it extremely easy to operate & maneuver around the muscle. It is powered by a 2000 mAh lithium battery, charged by standard USB cable.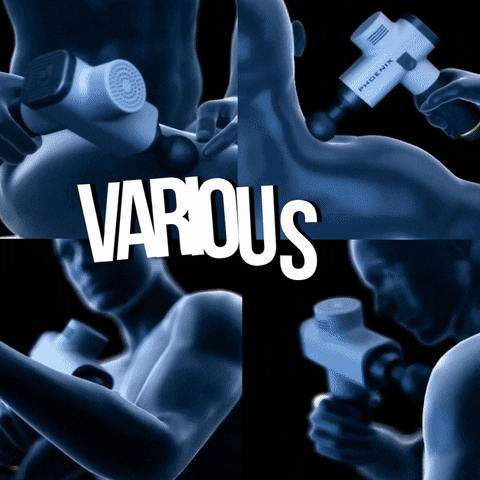 The Mini Massage Gun is sweatproof & waterproof, use it quickly after exercise as a form of cool down massage to maximize the sweat you've committed! You'll surely be amazed by the result of frequent massaging after exercising!
FEATURES-:
Lightweight & Portable
Super Strong Vibration, Low Noise (30dB) & Easy Operation
Sweatproof & Waterproof Body
High Frequency Vibration Relaxes Myofascial Muscles & Relieves Muscle Fatigue

Quickly & Effectively Relieve Muscle Stiffness & Soreness After Exercise

Built-in Press Feedback System, Vibration Power Output Controlled by Holding Pressure
2.5hr to a Single Full Battery Charge
PACKAGE INCLUDES-: