Every Cat Love To Play!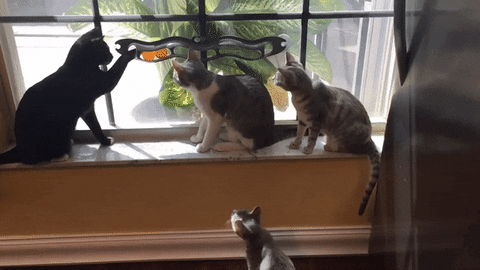 One of The Best Non-Electric & Interactive Cat Toys Available!
Play Time Is Crucial for a Healthy and Well Behaving Cat.. 
This Amazing Cat Track Toy 
Promotes Independent Play!
Great for Multi-Cat Households.
Lightweight, Sturdy & Durable Build Will Last For Long Time!
Purrfect For Glass Doors, Windows, Or Even On Your Fridge!
Length: 23 inches.
PACKAGE INCLUDED:-
1 x Mounted Track Ball For Cat