Enjoy hassle free slicing-dicing action all in one single tool!
Wishing to improve your cooking experience? Introducing you the Multi Cutter, the perfect tool you need in your kitchen!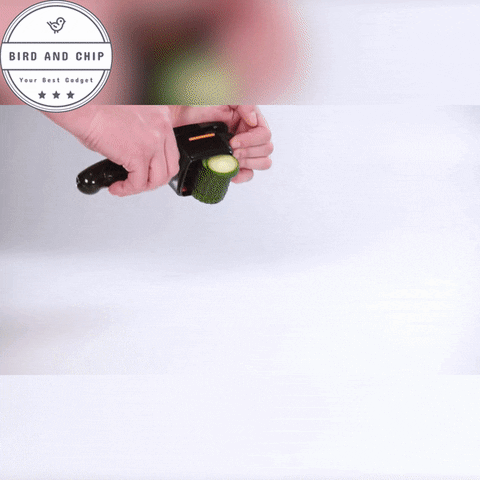 The stainless steel blade attachment can be mixed and matched up to 4 different slicing and dicing option, that is regular slices, thin slices, dices and wedges!
By simply attaching and locking in the blade, you can slice and dice almost anything with just a easy squeeze!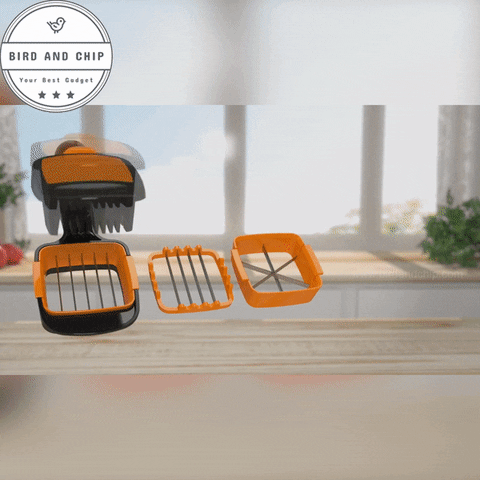 It also comes with a container with fresh keeping lid that can be perfectly fitted to the Multi Cutter, holding your diced onion easily and cleanly!
The Multi Cutter is dishwasher safe and extremely easy to clean, making your kitchen experience 10x times faster and efficient!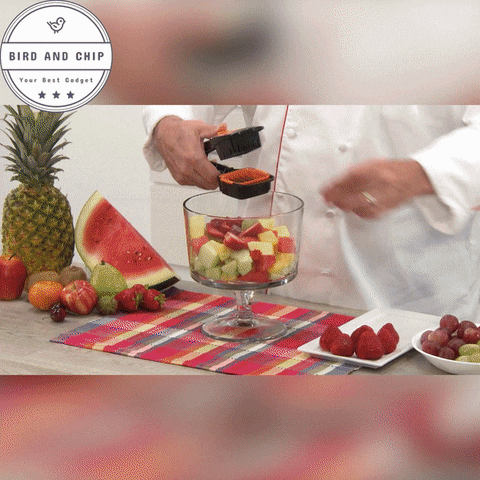 FEATURES-:
Easy to Clean & Dishwasher safe

Multiple Slicing and Dicing Option

Safer than Regular Knifes
Light Weight and Easy To Store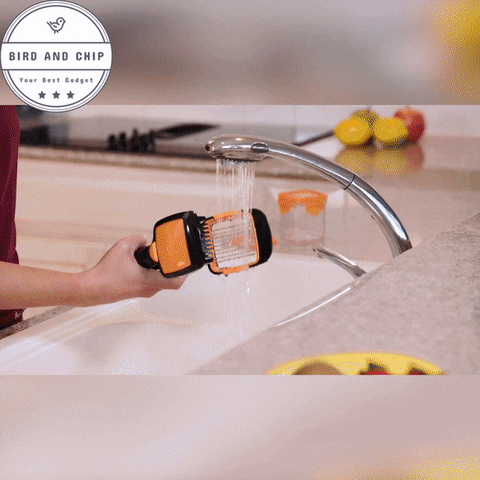 PACKAGES INCLUDES-:
1 x Multi Cutter

1 x Fresh Keeping Lid Container

4 x Stainless Steel Blade