Make Bathing your Dog easy, fast and more convenient with this MULTI-FUNCTION SHOWER HEAD! You Can BATH, RINSE, START AND STOP THE WATER by using ONE HAND!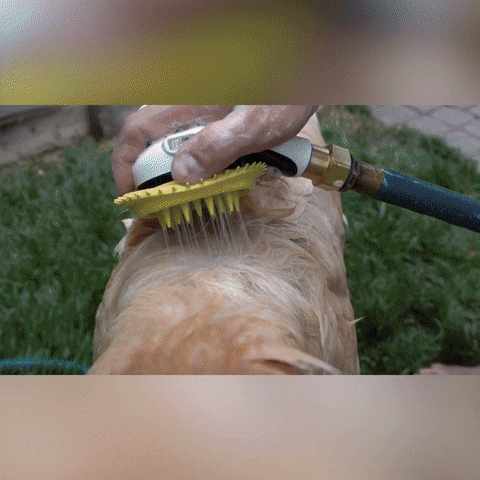 A Two in One Function allows bathing and brushing simultaneously, freeing up a hand to better control your dog. 
The Rubber Splash Shield protects you from getting wet and large and small rubber teeth will quickly remove dirt and debris from your pet. 
You can now Bath your dog faster, easier and more efficiently.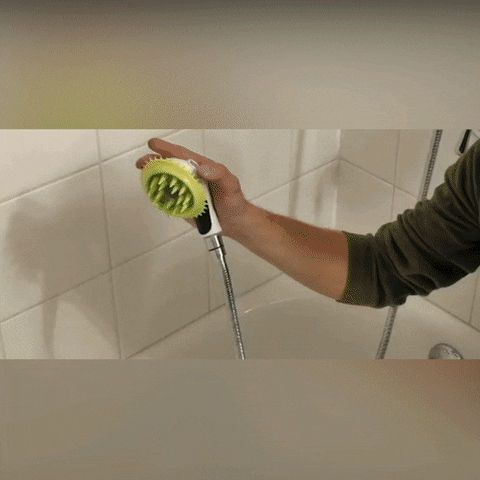 PACKAGE INCLUDED:-
1 x Multi-Function Shower Head