😍 Now you can work out at home! 😍
Tone and Shape your body with this Fitness Tension Rope!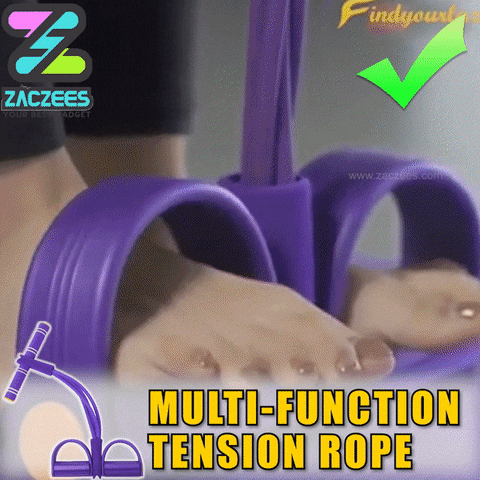 This

Fitness Tension Rope

effectively workouts your arms, tummy, shoulders & legs. 
Can be

used for both standing and sitting

or a different method of exercise. 
Portable and light in weight

to make it easier to store and can be brought to anywhere. 
FEATURES:
Made of environmental NBR foam, which is healthy to the body.
Easy to use, reduce stress and improve joint flexibility and mobility. It's great for home-based strength training.
Ideal for toning & strengthening stomach, waist, and legs, arms, hips, thighs, and works on the tummy at the same time.
Training with this fitness tension rope not only assist with rehabilitative exercises, fat loss, building muscle, but also prevent getting a cervical spine and lumbar pain.
Foam wrapped handle, non-toxic no stimulation, safety, and environmental protection, to avoid movement due to climate change or cause excessive heat, moisture, and slippage occurs.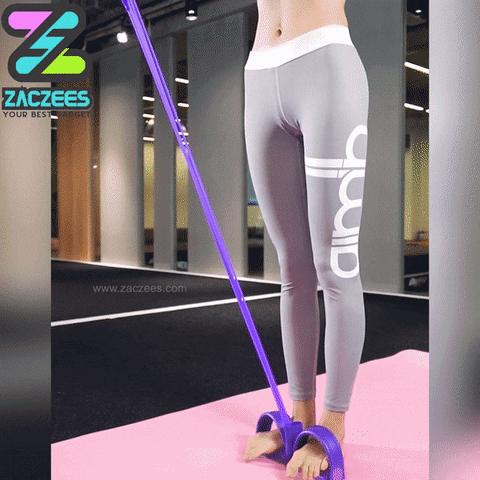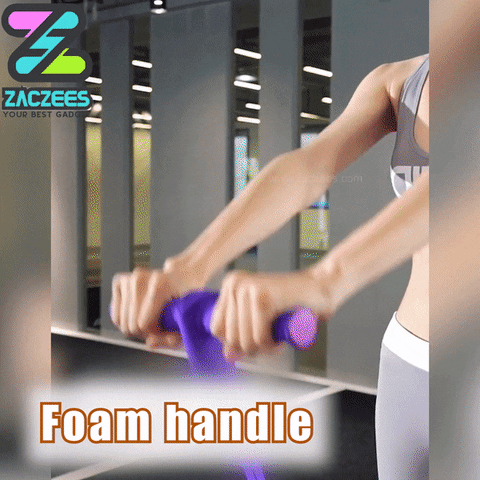 TIPS TO EXERCISE
Footing flat on the fixed footrest, holding the handle. With the tube it is flexible do sit-ups. It can consume twice calories than usual sit-ups.
Shoulder Exercise: Standing still and footing on the footrest, hold on the handle firmly pull up and down.
Hand Exercises: Siting on the chair and footing on the footrest, keep in 90 angle, pull around the tube.
Leg Exercise: Lying on the yoga mat, holding on the handle and footing on the footrest. Legs bent in 90 angle and force forward.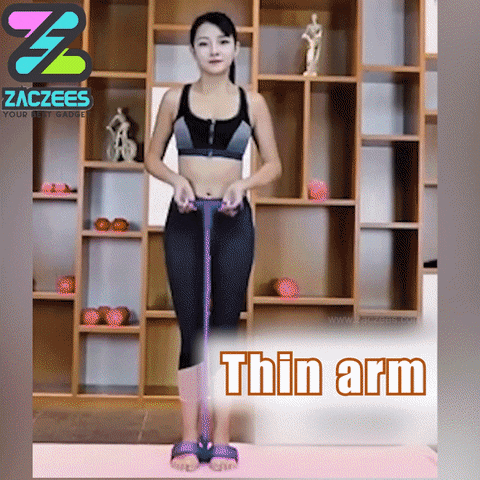 WHY FITNESS TENSION ROPE? 
Heavy resistance, durable.
4 tubes make it more solid.
Ideal for home-based strength training.
Made of professional quality natural rubber & premium quality rubber latex.
Tone and shape each muscle group.
Suitable for travel and storage.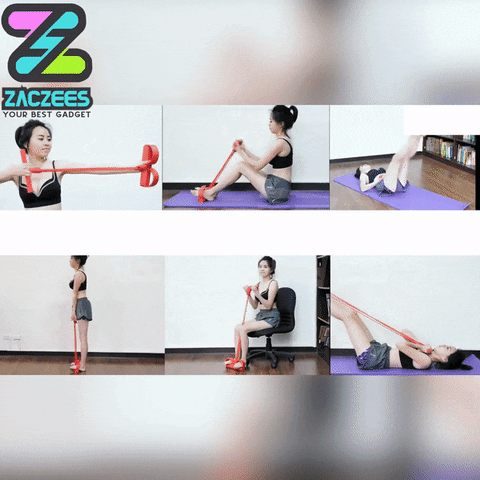 SPECIFICATIONS:
Color: Blue, Yellow, Green, Red, Purple
Size: 40 x 26 cm
Material: TPE+ green foam
Occasions: Home, School, Office, Gym, Outdoor
PACKAGE INCLUDED:-