Are you

READY

to join the

Blood Flow Restriction (BFR) Fitness Revolution

? Get

TWICE

the workout in

HALF

the time with this for BFR Training!
Studies show that practical Blood Flow Restriction (BFR) training can increase Muscle Protein Synthesis. This Pump Straps are made from slightly-elastic, easy to adjust high-tensile webbing that stays tight and stay in place - the key to effective Kaatsu-Style Workouts! 
Increased Factors for Muscle Growth: BFR Training can increase muscle protein synthesis, NOS-1 expression and mTOR signaling, resulting in increased muscle growth.
Extra-Strong and Super-Comfortable: It is easy to strap up, effortless to release in between sets or exercises, and exceptionally comfortable. 
Quicker Lean Muscles and Superb Tone Without Lifting Heavy Weights: The occlusion straps induce hypertrophy at very low loads (usually 10-30% of a 1RM). When performed correctly, the results achieved are typically similar to those achieved with 80% 1RMs.
HOW IT WORKS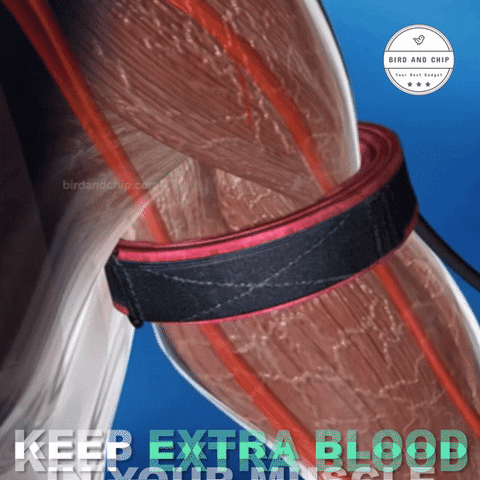 Wear the bands at the top of the arms or legs.
When the bands are optimal width (~2 Inches) and tightened to the appropriate pressure, they help SLOW blood flow away from the limbs and SLOW blood flowing in.
While Lifting with very LIGHT WEIGHTS, organic compounds such as lactate begin to accumulate. 
Muscle-Building Physiological processes are triggered such as

increased growth hormone, increased MTOR, increased IGF-1, decreased myostatin (which inhibits muscle growth), and increase heat shock protein activation.  
PACKAGE INCLUDED:-
1 x a pair of Arm Pump Straps
1 x a pair of Leg Pump Straps
Full set (a pair of Arm Pump Straps and Leg Pump Straps)