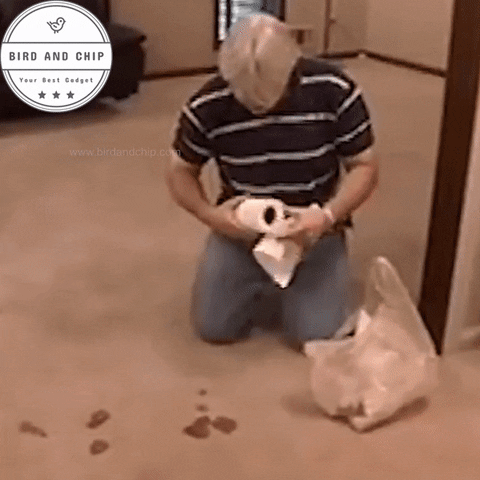 Feeling troublesome as you need to wipe off your pet's poop?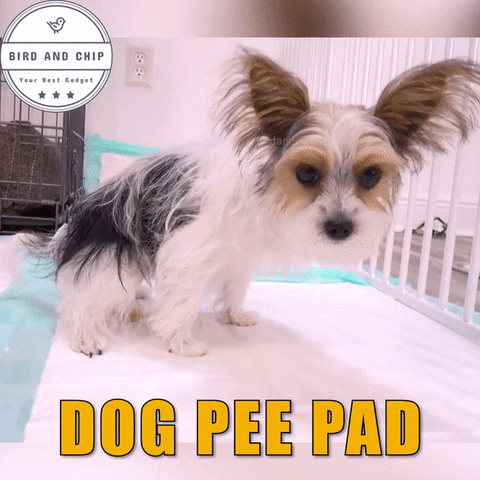 YOU NEED THIS! 
This Puppy Potty Training Pad provides all day protection for potty training, making clean-up a breeze.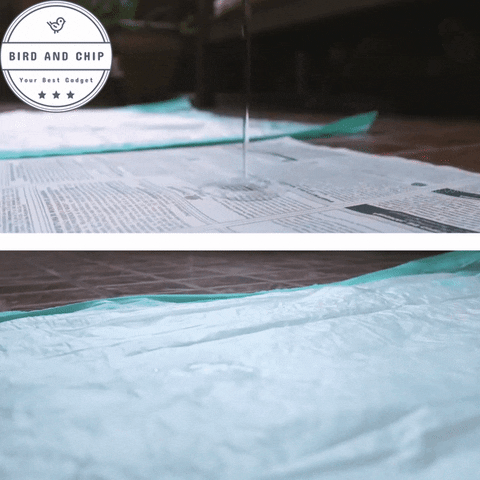 It is super-absorbent which offer superior performance and reliable convenience.
With built-in dog attractant and odor neutralizer, it helps to aid training and minimize unpleasant odors. Designed with plastic lining to help prevent leaks.
Great for house-training new puppies, incontinent dogs, placing inside kennels, and for travel.
FEATURES
HIGHLY ABSORBENT: 5-layer design makes the dog potty pads much more absorbent than the most wee wee pads for dogs, holding up to 5 cups of liquid
LEAKPROOF: 100% leak free with durable waterproof plastic layer to protect your floor or carpet from damages, making home clean up far easier
QUICK-DRY: Non-woven fabric top layer for fast absorbency, which absorbs liquid instantly; Diamond-quilted design directs liquid to be absorbed quickly to prevent overflow
HIGH QUALITY MATERIALS: Features premium materials, the upgraded potty pads for dogs are of excellent quality and resistant to scratches and tears
PRODUCT SIZE: Each dog pee pads measures: 22"W x 22"L(55.9 x 55.9 cm), great for puppies, dogs, elderly canines, kittens, cats and other pets, also for your indoor or outdoor use.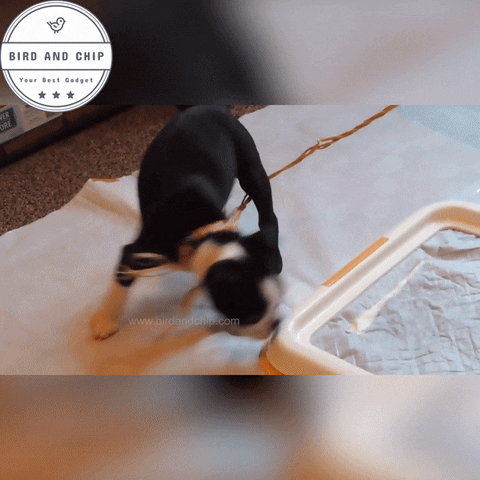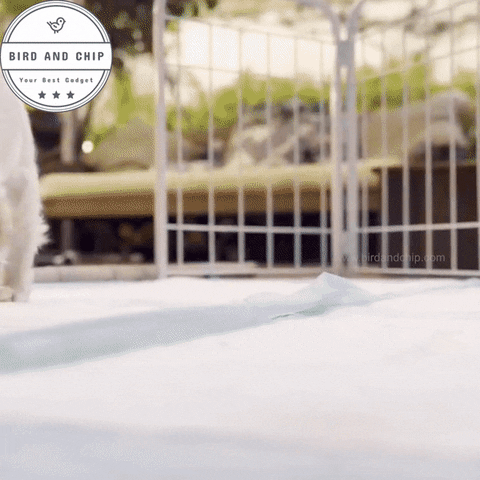 TRAINING TIPS
Help familiarize your puppy with the pad by placing him on the pad several times during the day.
When the puppy successfully goes potty on the pad, immediately reward with verbal praise and a special treat, then replace the used pad with a fresh one.
If your puppy eliminates elsewhere, gently place him back on the pad as encouragement, always using positive (never negative) reinforcement.
For best results, confine your puppy to a smaller space to start, like a kitchen or bathroom.
HOW TO USE: 
Unfold the training pad and place it in a confined area (Blue plastic side down)
If your pet relieves themselves somewhere other than the designated spot where the pad is placed, bring him back to the correct spot immediately.
Keep in mind that your pet will have to relive themselves shortly after a meal and will need to eliminate more frequently during the summer when their water intake is higher.
The minute your dog begins to relieve themselves on the pad, be sure to use cues like go potty.
Every time that your pet used the pad successfully, make sure you give them a treat & praise.
Always remember to dispose of soiled pads & replace them as needed.
When your pet begins to relieve themselves on the pads consistently it is time to move the pad closer to the door.
Keep moving the pads closer to the door until they are actually outside. Now the training process will be complete.
SPECIFICATIONS
Top Layer Material: Non-woven Fabric
2nd & 4th Layer Material: Paper Pulp
3rd Layer Material: Absorbent Polymer
Bottom Layer: Waterproof Polyethylene
Pad Size: 22"W x22"L(55.9 x 55.9cm)   
PACKAGE INCLUDED:-
1 x 1 Puppy Potty Training Pad (20/100 PCS )