Spin that beautiful rainbow flames!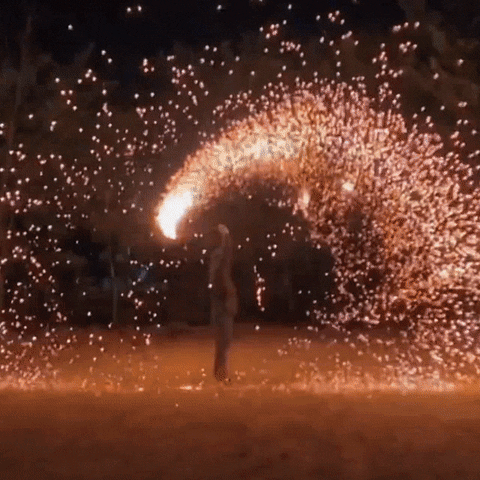 Unleash your creativity with
Rainbow Steel Wool
while discovering different
aspects pf art! It is mixed with copper cotton and magnesium, which allows it to burn in a variety of colors.
Rainbow Steel Wool

is very easy to use and will amaze you with the unique effects that are actually limitless. 
Meaning that you can create art in every moment during the night!
Note:
At least one adult should accompany you when lighting

Rainbow Steel Wool

, and wear a hat and goggles.

Keep far away from the crowd, vehicles, and explosive items.
HOW TO USE-:
Ready to use the tools, please wear gloves and take steel wool out of the paper tube. (Do not tear directly with your hands to avoid cutting your hands)

Cut the steel wool to about 15CM-30CM, stack 1-3 layers, the more the stack, the longer it will take to shake.
Clamp a section of steel wool with iron clips, the steel wool should not be heavy and should be clipped properly.
FEATURES-:
The metal wool will not produce smoke, tasteless, without any gunpowder added to the ingredients.

Pollution-free, safe, environmental friendly

Produce stunning rainbow spark 
PACKAGE-:
1 x Rainbow Steel Wool set