Can your react fast enough to handle this

REACTION BALL

?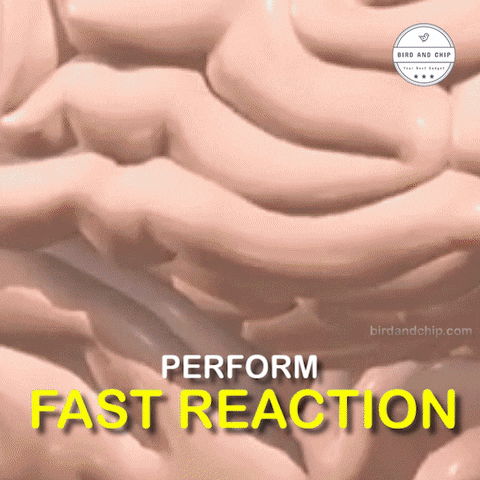 Gaining the edge in any sport is a priority - get yours with this REACTION BALL. This training ball will help increase your reactive timing to get to the path of the ball.
It is a great equipment for enhancing one's hand eye coordination and reaction timing. It is very essential to enhance the Power of Concentration as high as possible. A game or match is considered to be an ideal one if and only if the players succeed in implementing their technique and skills in right direction. Balance, hand eye coordination and reaction time should be accurate enough to react to the ball in exact timing.
It's unique, six-sided design allows it to pop, bounce, and leap unpredictably in different directions. It's fun, simple, and incredibly versatile making it ideal for a variety of training programs at all levels.
MATERIAL:-
Manufactured to a high standard from a hard wearing rubber, the REACTION BALL is a versatile, easy-to-use product designed with portability, practically and easy storage in mind.
The non-marking rubber balls are ergonomically designed to be comfortable to hold and catch and are a great additional tool to throw into your existing sports based conditioning and training workout programme.  
FEATURES:-
The

REACTION BALL

is designed to

improve hand eye coordination, speed, agility and reaction times.

Widely used by sports professionals

for cricket, rugby, baseball, football, basketball and etc.
Suitable for use by one person or in group training environment. 

Non-Marking hard wearing rubber construction

Irregular shape for completely unpredictable bounce
PACKAGE INCLUDED:-
1 x REACTION BALL (6 colors available) 2.1" / 5.5cm
WORKOUT TIPS:-
Use the

REACTION BALL

only after you have become accustomed to the movement
Always use the

REACTION BALL

in an open area free of furniture or other items that could get in the way while exercising

Use a smooth and steady motion when performing each exercise

Perform exercise routines to the best of your ability without strain
Avoid holding your breath while exercising
CARE:-
Dry the

REACTION BALL

with a towel after use
Wipe the

REACTION BALL

with a damp cloth to clean. Air dry.
Avoid exposing the

REACTION BALL

to heat or excessive sunlight

Store in cool, dry place