IMPROVED VERSION!
THIS

ROLLER CIRCUIT CAT TOY COMES WITH A FAST MOVING ROBOTIC BUG

THAT WILL MAKE YOUR

CRAZILY FALL IN LOVE!!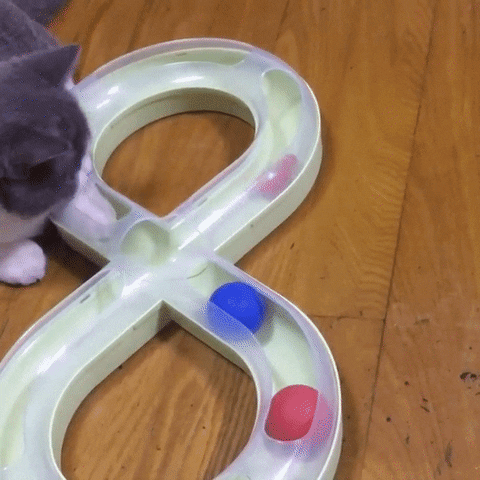 INTERACTIVE CAT TOY - It is your cat's best friend,

your cat will never be bored.

Cycle track design, the ball will orbit at an infinite loop because of the Robotic Bug! Double ball design with a robotic bug, allowing the ball "collide" with each other, increase your cat's interest. When you are not at home, it is your best friend for your Smart cat.
EXERCISE FOR CAT - Worry about your cat exercise less and become obese. Obesity not only causes the cat to be unable to lick its own hair, but also imposes a great burden on the heart and internal organs, which is very dangerous. But with our toys you don't have to worry about the obesity of cats. Our toys mobilize the enthusiasm of cats while also increasing the amount of cat activity.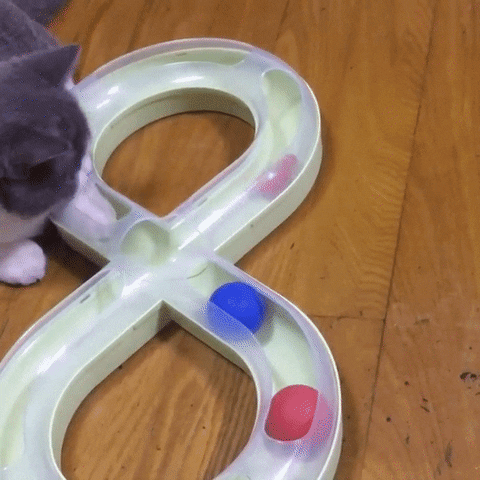 SAFE FOR PLAY - For your little kitty security. It does not include any substance harmful to the cat, made of plastic material PP high. Matte texture and delicate, Smooth cut. Do not worry about the your lovey cat paw scratched.
EASY TO SAT UP - Its easy assembly. Bottom snap connection. You can set up without any tools in 10 seconds.

BONDING WITH OTHER CATS OR ANIMALS IN THE HOUSE

-

Cats chase other cats, cats entice dogs to chase after them, and cats even chase dogs in some households! This type of behavior provides much-needed bonding. Playing with your cat can even bond her to you - and who couldn't stand more bonds in their lives?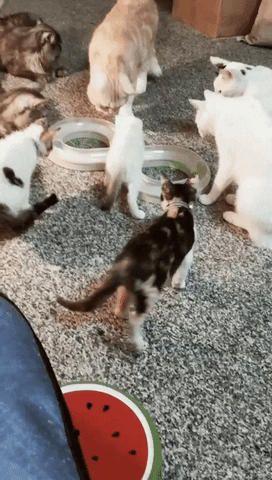 PACKAGE INCLUDES:-
1 x Roller Circuit Cat Toy
2 x Balls
1 x Robotic Bug (FREE)