Do you know how dangerous it is to turn your head to the back? 
A Safety Seat Rearview Mirror is DEFINITELY what EVERY PARENTS NEED! 
What is a professional safety seat rearview mirror?
It ensures that adults can observe the baby in the car without affecting children's safety!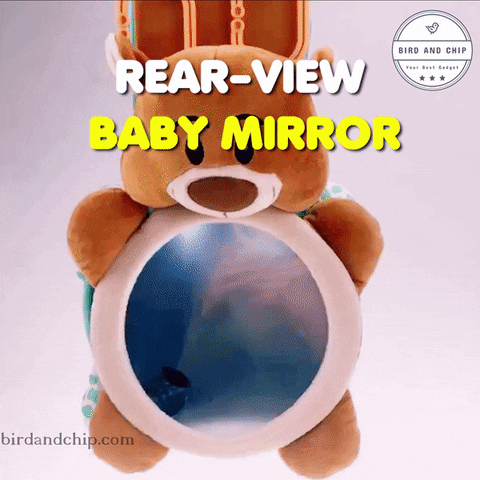 The mirror is made of acrylic and will not threaten your baby's safety. 
This rearview mirror is suitable for all reverse-installed child safety seats.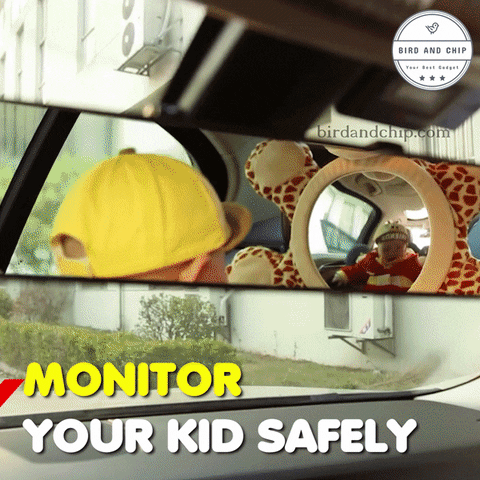 It can rotate 360 degrees. The father and mother in the driving position can see the baby's status without rotating the original rearview mirror. The baby can also see the mother through the mirror and feel more at ease.
The humanized design effectively avoids traffic accidents caused by looking backwards when driving. 
FEATURES
Safe and unbreakable material, shatterproof baby car back seat mirror will not harm the child as it has a thin film on the surface to protect the mirror which you should take off before using it. 

Simple and convenient installation, tie the straps on the headrest, tighten the belt, and place the mirror in the right place. 

Lovely and unique full of childlike appearance, the headrest has enough attraction to the baby, alleviates the anxiety that the baby may produce during the car driving. 

The rear view is large and clear - the mirror provides excellent reflection and allows you to view your baby at any angle while driving. 

It allows you to monitor the safety of your baby car seat at any time.

This mirror is suitable for babies of all ages, from infants to toddlers.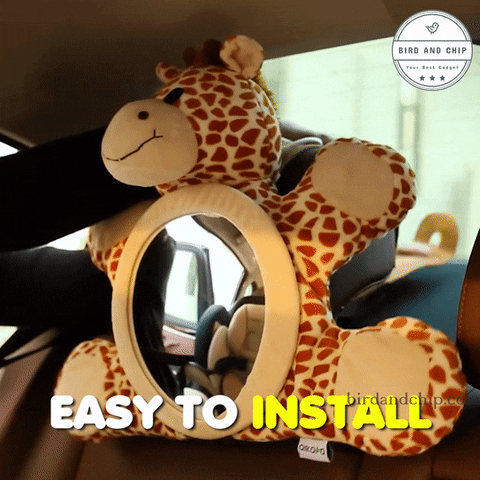 SPECIFICATIONS
Material: Plush, acrylic mirror
Product size: about 21*14*28 cm/8.27*5.51*11.02 in
PACKAGE INCLUDED:-
1 x Safety Seat Rearview Mirror
NOTE: 
The mirror surface is covered with a protective film and please tear off the protective film when using it. The mirror is made of acrylic not glass, which will not threaten the baby's safety.