Every Saxophonist should have a set of this!
Only clean Saxophone can play those romantic & beautiful notes! The Saxophone Care Kit have become an essential to every saxophonist out there, whether you're a professional or beginner, it is important to form the habit of keeping your saxophone clean!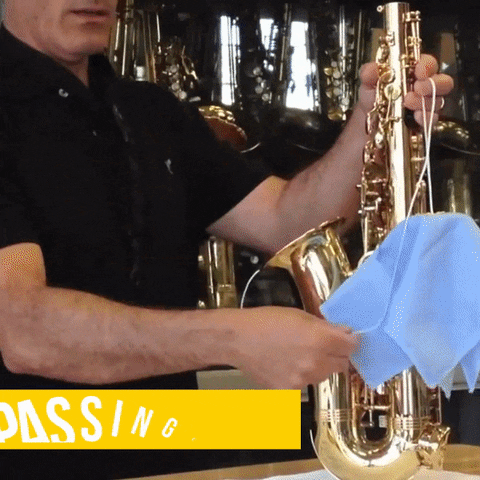 The Saxophone Care Kit consist of cleaning tool for every aspect on the saxophone, such as a inner cross-bar cleaning cloth, an anti-scratch brush made of natural bristle & a multi-function reed clip! 
The passing cloth is made out of super-absorbent microfiber tied to a ribbon for easy pulling & maneuver while wiping clean the inner part of the saxophone. Together with a set of thumb pad, reed clip & screw driver, a bundle of Saxophone Care Kit will surely be sufficient to keep your beloved Saxophone clean for a long time!
FEATURES-:
Super Absorbent Saxophone Inner Cross-Bar Cleaning Cloth
Natural Anti-scratch Bristle Brush
Protects & Adjust The Height of Keys
Multi-function Reed Clip to Maintain Screw Tightness
Practical Full Cleaning Kit
PACKAGE INCLUDES-:
1 x Passing Cloth
1 x Flute Head Brush
1 x Thumb Pad
1 x Multi-Function Reed Clip
1 x Screw Driver