Make every sausage you grill looks fancier with the Spiral Sausage Slicer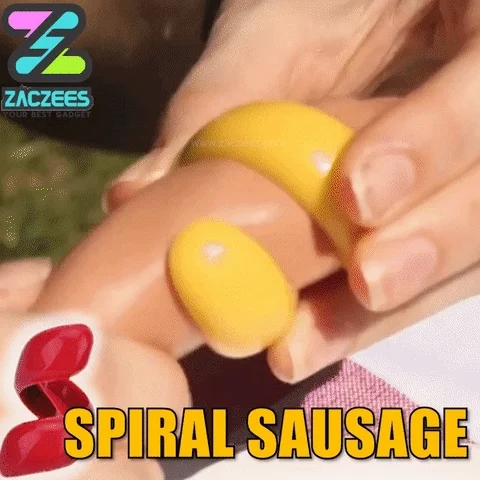 Still making lunch box with boring looking sausage? Spice its look up with the Spiral Sausage Slicer & create a unique pretty looking meal!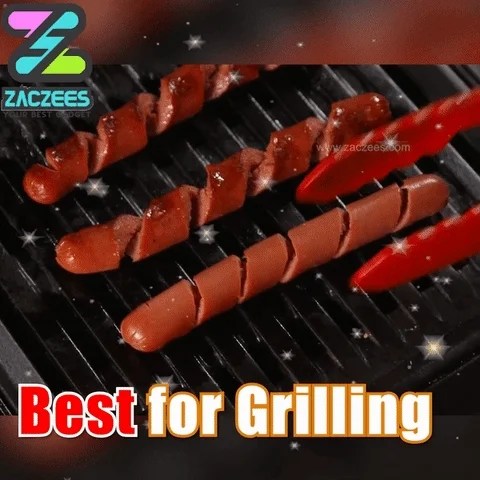 The Spiral Sausage Slicer is specially designed to slice sausage in a curvy way perfectly every single time! It is much more safer & efficient compared to traditional knife cutting, saving you precious time yet giving you the perfect desired sausage shape!
Have zero idea for your next thanksgiving meal? Throw in some creativity with the Spiral Sausage Slicer & you might come up with surprising brilliant dishes that will be amazed by everyone sitting at the dining table! 
Sausage that are perfectly sliced makes crispy & appetizing looks that will not only fill up a hungry stomach, but also delight everyone's eye & mind!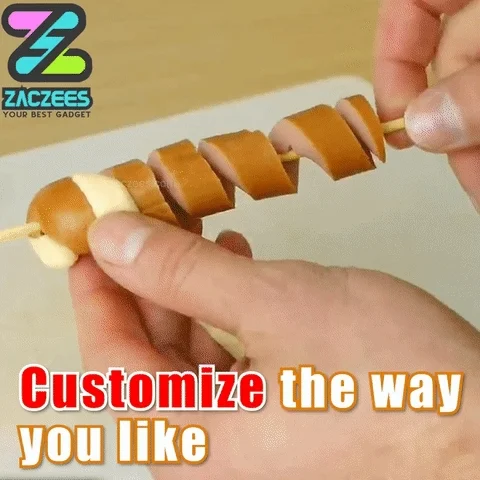 FEATURES-:
Safe & Efficient
Perfect Slices Every Time
Suitable to Create New & Creative Dishes
Create Crispy & Appetizing Looks for Sausage
PACKAGE INCLUDES-:
2 x Spiral Sausage Slicer