Wishing to bring your pups for a ride but are always drawn back by the fear of unexpected "shitty" situation?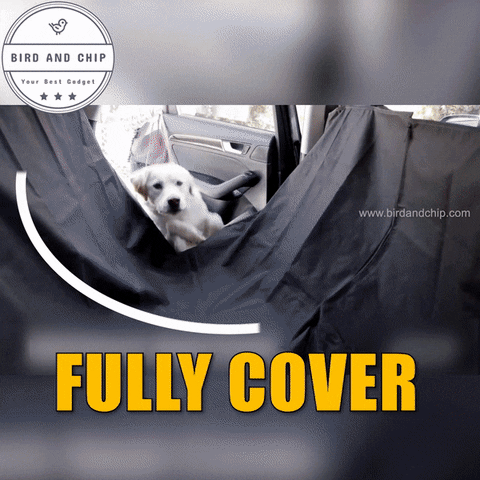 Never hesitate to bring your pups again, with the help of the Waterproof Pet Backseat Hammock!
Pup's overflowing excitement tends to make them jump and scratch around the vehicle, but not with Waterproof Pet Backseat Hammock's wearproof material!  It is made with heavy-duty oxford fabric and PP cotton mat, maximizing comfort and protection for both your pups and vehicle!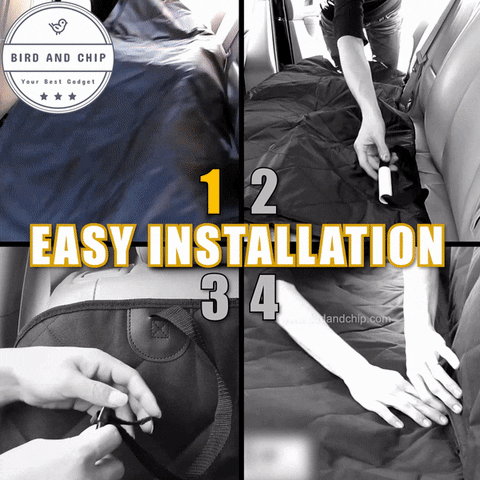 Be amazed for how easy you can clean, wash and install the Waterproof Pet Backseat Hammock! The nature of waterproofing combined with a damp cloth and a swift vacuum will easily clean the Hammock in seconds! Oh, it is washing machine safe too! You will now be able to enjoy as much dirt and muddy fun with your beloved pups without hesitation!
Safety first, for you and your furry passenger, with the Non-Slip Quilted Design! Never hesitate to hit the brake just because you're worry that your pups might slip and hurt itself ever again! Strong and adjustable straps, seat anchors and non-slip rubber padding will ensure both your pups and the Hammock to not be hurt any change of force!
The Waterproof Pet Backseat Hammock also comes in an astonishing 54' W x 58' L size, ensuring the enjoyment for all sizes of pups! Being able to fully cover most car, SUVs and truck's backseat, your pups will finally be able to enjoy future road trips together with you! 
 FEATURES:-
Waterproof and Waterproof Material
Non-slip Surface
Suitable for all size of dogs
Easy to clean & install
Fits for all car models
PACKAGE INCLUDED:-

1 x Waterproof Pet Backseat Hammock + FREE Elastic Dog Safety Belt