Are you still MEASURING Wire by using Ruler?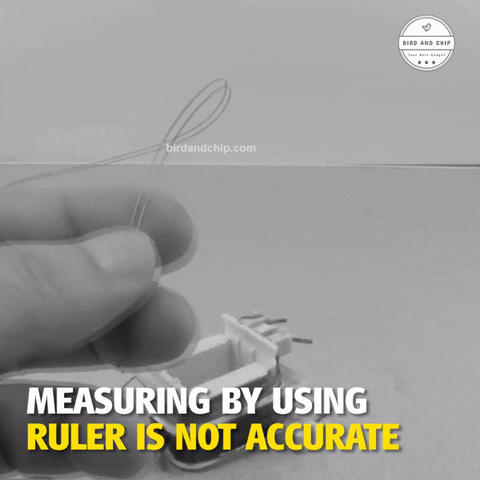 Want to make your works easier? Wire Gauge Measuring Tools is definitely WHAT YOU NEED! 
Wire Gauge Measuring Tool 

Eliminate the difficulties of measuring wire gauge. Handy & Portable. No matter where you are or where you travel, our wire gauge works universally and is great to use at home or in the workshop, especially for hobbyists and jewelers.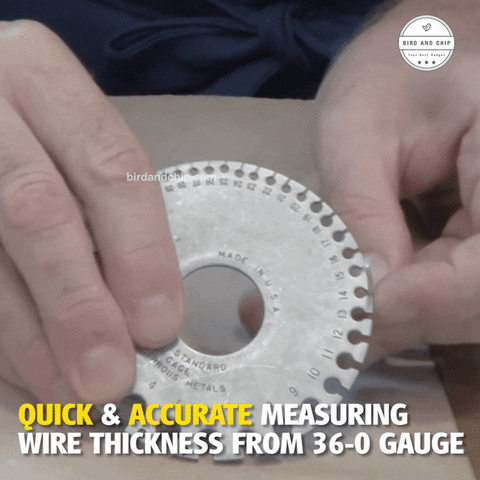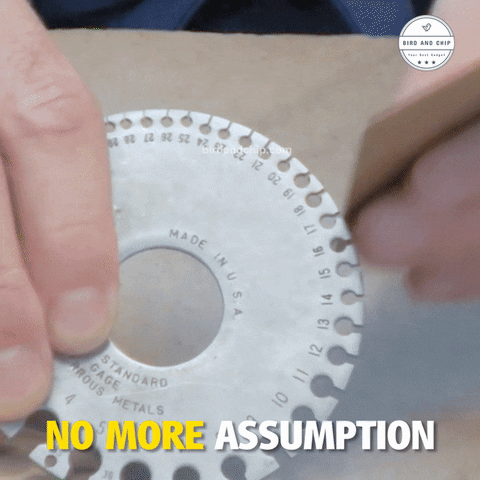 FEATURE
Gaging non-ferrous wire and metal such as copper, brass, etc
Gaging uncoated sheet, plate iron and steel
Quickly and accurately check the specifications of the rod and wire.
0-36 gauge, for slices, plates and wires.
Decimal equivalents of each size are stamped on the reverse side of the wire gauge.
Material: Made of high quality stainless steel, rust proof, anti-corrosion and long term to use.
Useful handy tool: Using these gauges to determine the thickness of material before working in order to save time and material. Really useful handy tools.
Clearly marked: The numbers are etched into the surface that is easier to read.
American wire gauge sizes
Metric Sizes
3/32" Thickness
How to gauge wire?
Many people complained that the gauge was not accurate for wire. They made a mistake on how to measure those wire. Please follow the instruction bellow:
Please measure the metal part of the wire, DO NOT include the insulator part. Meaning do not include the rubber because the Wire Gauge is just about the metal part of wire.
Please do not use the round hole to measure wire. You have to use the slot to gauge wire or metal.
SPECIFICATIONS 
Material: Stainless steel
Color: Silver, as picture shown 
Thickness: 3/32" 
Inch Scale: 0.3125"-0.007"
Outer Diameter: Approx. 8.4cm/ 3.31"
Weight: Approx. 71 g
PACKAGE INCLUDED:-
1 x Wire Gauge Measuring Tool